Bob Schwartz
Adjunct Lecturer
Dean, School of Arts, Design and Business, Mount Mary University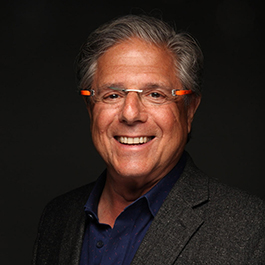 About
Bob Schwartz has recently joined Mount Mary University as Dean, Schools of Arts, Design & Business.  He is former Vice President, Global Design & User Experience at GE Healthcare. Having held this position from December, 2007 to April, 2020, he oversaw as many as six studios in five countries, comprised of 60 team members and was responsible for the Global Design function encompassing industrial design, design thinking, human factors, ergonomics, user-interface, environmental design and design research. As a strategic driver of organic business growth, his organization focused on the look, feel, usability and end-to-end, digital-physical experience of GEHC products and services. Bob was also the GE Healthcare Global Executive Sponsor of the People with Disabilities Network and has been a faculty member/advisor to GE Corporate's Mother & Child initiative in Africa.

Since 2009, his team has received 22 medals from the International Design Excellence Awards (IDEA) & numerous others & was listed, in 2011, by Fast Company as a Corporate Design Stronghold. In 2015, Bob's career was cited by Fast Company as among top Chief Design Officers. In 2015, the Industrial Designers Society of America (IDSA) named him among the 50 most notable industrial designers of the last 50 years. In 2019, He was awarded the Diversity in Design Award for Lifetime Achievement in Design, Design Education, Design Management, Mentorship and Diversity by the Design Management Institute. Bob is Board Chair Emeritus of the Design Management Institute.

A 3-term member of the Board of Milwaukee Inst. of Art & Design, he is the outgoing Board Chair & previously chaired its Academic Excellence Committee. He's a member of the Design Management Advisory Board and adjunct graduate school faculty at Northwestern University and had similar roles at Savannah College of Art and Design and Carnegie Mellon and held a faculty appointment at the University of Cincinnati.

At P&G, Bob was a global design leader working to transform the design function and was VP, New Product Development, at Levolor Kirsch/Newell Rubbermaid.  At Motorola, he was Director of Design, for Commercial, Government, Industrial and Consumer Products.
 
As Executive Director and COO of IDSA, he forged a relationship with Business Week to publish the IDEA awards. This led to a UN appointment to the People's Republic of China as Sr. Advisor for Design. Bob testified before Congress on a Bill to establish a US Design Center and was also Director, Science and Technology Programs for AdvaMed, where he lobbied for the medical device industry. Prior to this, Bob was head of Industrial Design/Architecture for the Red Cross.
 
Bob was inducted into the IDSA Academy of Fellows at the 2007 World Congress of Industrial Design, for his outstanding contributions to the industry. He has a Master's Degree in Industrial Design from Rhode Island School of Design, where he was a Roddy Scholar and held a teaching assistantship.  Bob has a BFA in Design from Kansas City Art Institute.
Back to top