Michael Peshkin
Engineering Education Lead, Segal Design Institute
Professor of Mechanical Engineering
Allen K. and Johnnie Cordell Breed Senior Professor in Design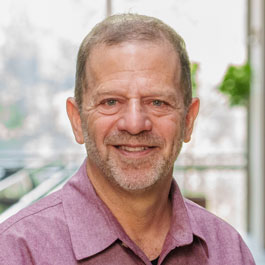 Contact Info
2133 Sheridan Rd., Room G.311 Evanston, IL 60208
847-491-5674
Affiliated Programs
About
Michael Peshkin is a faculty member in Northwestern's Department of Mechanical Engineering.
His research is in the fields of human-robot interaction, haptics, sensors, and rehabilitation robotics. He created the core technology of what is now Mako Surgical, and has also co-founded companies in human-assist robotics (Cobotics), rehabilitation robotics (Kinea Design), and tactile display (Tangible Haptics). 
In addition to his interests in human interface and biomedical devices, he enjoys bringing his physics and electronics background to the conceptualization and prototyping of innovative sensors.
Education
PhD, Physics, Carnegie Mellon University, Pittsburgh, PA, 1987
MS, Experimental Solid State Physics, Cornell University, Ithaca, NY, 1984
BA, Physics, University of Chicago, Chicago, IL, 1979
Research Interests
Robotics, surface haptics, human-machine interface, rehab robotics, sensors and actuators.
Back to top