Maggie Peng
Adjunct Lecturer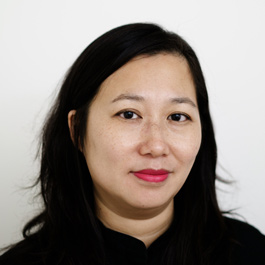 Contact Info
Affiliated Programs
About
Maggie is passionate about improving lives through design. Her craft is rooted in architecture, interior design, and urban design. She leverages human centered insights to create strategies, experiences and business value for client organizations, their customers and communities.
Maggie has worked with numerous clients in different industries from technology, CPG, automotive, education, financial services, and healthcare. Currently a director at Epam Continuum in North America, she headed their Shanghai studio from 2018- 2020. Growing up between Asia and the US, her bi-cultural background lends itself to her global yet local perspective to bridge differences and find opportunities for innovation.
Her work has been published in leading magazines such as Interior Design, Fram , and Architectural Record, and Monu Magazine on Urbanism. She received her BA in Environmental Studies/Art History from UC Santa Cruz and a Masters of Architecture from UC Berkeley.
Education
MArch, University of California, Berkeley, CA
BA, Environmental Studies / Art History, University of California, Santa Cruz, CA
Back to top