Bridget McMullan
Adjunct Faculty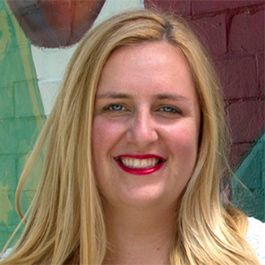 Contact Info
Affiliated Programs
About
For more than a decade, Bridget McMullan has been a passionate product development leader that has helped companies to build products their customers love. 
Bridget believes in learning-by-doing, and leverages her industry expertise for students to apply design-thinking skills in practice.  She has consulted, trained and worked for companies like Motorola, Mars, Anthem, Johnson & Johnson, and Foot Locker. Over her career, she's launched over a hundred different hardware and software products and services for healthcare, electronics, and consumer goods industries.
Education
MS, Product Design and Development Management, Northwestern University, Evanston, IL
BA, Art, Temple University, Philadelphia, PA
Teaching Interests
Product management, product strategy, software and hardware product development, design research.
Back to top