Bruce Mau
Distinguished Fellow, Segal Design Institute
William and Stephanie Sick Distinguished Professor at the School of the Art Institute of Chicago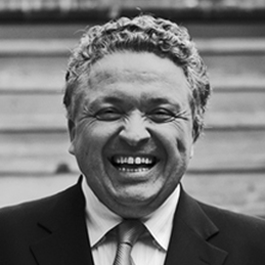 Contact Info
About
Bruce Mau is the creative director of Bruce Mau Design, Inc., which he founded in 1984. The firm has designed everything from brand identities and print media to exhibits and museums.
Mau is also the founder of the Institute Without Boundaries, a 12-month interdisciplinary postgraduate program that aims to produce a new breed of designer. The Institute's inaugural project, Massive Change: The Future of Global Design, was exhibited at the Museum of Contemporary Art in Chicago in fall 2006. The exhibit's tagline, "It is not about the world of design. It is about the design of the world," drives much of Mau's work.
From 1996 to 1999, Mau was the Associate Cullinan Professor at Rice University School of Architecture in Houston. He has also been a thesis adviser at the University of Toronto's Faculty of Architecture, Landscape & Design; artist-in-residence at the California Institute of the Arts; and a visiting scholar at the Getty Research Institute in Los Angeles.
He has lectured widely across North America and Europe, and currently serves on the International Advisory Committee of the Wexner Center in Columbus, Ohio. 
Mau currently has a home in the Chicago area and is the William and Stephanie Sick Distinguished Professor at the School of the Art Institute of Chicago.
Back to top