Larry Marturano
Adjunct Lecturer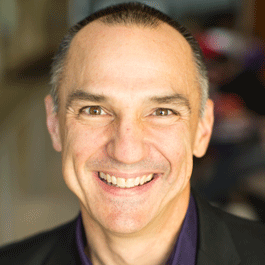 Contact Info
2133 Sheridan Rd. SB 220, Evanston, IL 60201
About
Larry Marturano is an adjunct lecturer in Segal's Design Thinking and Communication program.
He is currently Director of User Experience Design for Honeywell's Performance Materials and Technologies business, responsible for a global design team applying user centered design to PMT's diverse, $10B portfolio of products and services. Prior to that, Larry directed the Chicago office of InContext Design, consulting with clients to discover unmet needs through immersive user research, create and deploy unique solutions and adopt UX principles and practices. To all of his roles Larry brings a rare cross-functional skill set spanning user experience design, human factors, technology research and strategy, and new product development.
Larry is passionate about the importance of design in an engineering curriculum, believes in the power of design to change the world, and is thrilled to be able to bring that passion to students at Northwestern.
Education
PHD, Electrical Engineering, Northwestern University, Evanston IL
MS, Electrical Engineering, University of Illinois at Urbana-Champaign IL
BS, Electrical Engineering, University of Illinois at Urbana-Champaign IL
Back to top