Jason Kunesh
Adjunct Lecturer
Adjunct Lecturer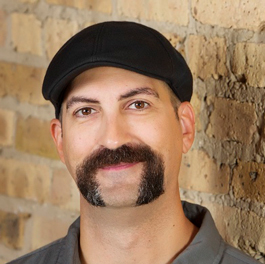 Affiliated Programs
About
Jason grew up with personal technology, from blue boxes and bulletin boards to bitcoin and AI. He has deep expertise helping businesses discover, design and deliver technology solutions to human problems at scale.
Jason Kunesh is the former and was the first Design Director of the City of Chicago, helping ensure the City's digital products and services work well for all Chicagoans. The City was awarded 15 Cannes Awards for campaigns built on the Chicago Design System, including a Bronze award for the Design System itself, which was a collaboration with Northwestern University's Segal Design Institute. Jason was the Director of UX and Product for Obama for America 2012, ran a user experience product design firm, and worked at Orbitz, Groupon and other startups.
He's been fortunate to consult or work with awesome organizations from A to Z including: 3M, American Airlines, the Chicago Field Museum, the Clinton Foundation, the Dali Lama Center, Edelman, Emory University, Fellowes Manufacturing, GE Healthcare, Giant Bike, The Grammy Foundation, IBM, Intel, Jabber, LeapFrog, Lockheed Martin, the Mayo Clinic, McDonald's, Microsoft, the NFL, NORC at the University of Chicago, New York Presbyterian Hospital, SAP Fieldglass, Simon Properties, Threadless, United Airlines, UX for Good, Walt Disney Corporation, and bunches more you've never heard of. He's previously taught at the School of the Art Institute of Chicago and DePaul University. If you ask him about guitar playing or manufacturing, he won't shut up about it. Seriously!
Education
MS, Human Computer Interaction, DePaul University, Chicago, IL
BA, English, University of Wisconsin-Madison, Madison, WI
Back to top