Matt Keller
Affiliate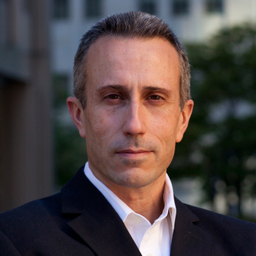 About
Matt Keller is a Senior Strategy Consultant for Motorola Solutions' Applications, Products, and Solutions group which delivers communications systems for police, fire, and EMS agencies. He has worked at Motorola for 20+ years, partnering with public safety customers to develop and deploy new products and technologies. He started his career developing embedded software for Motorola's radio console products and next moved into wireless multimedia communications systems. About 3 years ago he transitioned to business strategy where he analyzes business and technology trends, competition, and evolving customer needs as well as creating and executing strategic business plans. 
Matt holds 16 issued utility patents and is a Distinguished Innovator at Motorola.
As a Segal mentor and advisor, Matt generously lends his time and professional expertise to review student projects and improve Segal programming.
Education
BSEE, Northwestern University, Evanston, IL
MSCS, Illinois Institute of Technology, Chicago, IL
MBA, The University of Chicago, Chicago, IL
Back to top