Larry Keeley
Distinguished Fellow, Segal Design Institute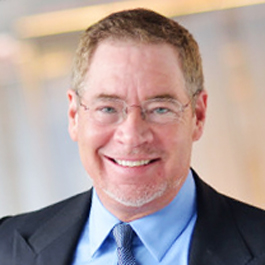 Contact Info
About
Larry Keeley is a strategist who has worked over three decades to develop more effective innovation methods. Larry is President and co-founder of Doblin Inc., an innovation strategy firm known for pioneering comprehensive innovation systems that materially improve innovation success rates. Doblin is now a unit of Deloitte Consulting LLP, where Keeley serves as a Director.  
Bloomberg Businessweek named Keeley one of seven Innovation Gurus that are changing the field, and specifically cited Doblin for having many of the most sophisticated tools for delivering innovation effectiveness. In 2010, they also selected Keeley as one of the 27 most influential designers in the world.
Keeley lectures in executive education programs at the Kellogg Graduate School of Management and at the University of Chicago and teaches graduate innovation strategy classes at the Institute of Design.
Back to top