Maury Fredricks
Adjunct Lecturer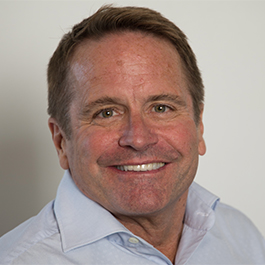 About
Maury Fredricks is a lifelong, serial entrepreneur with over 35 years of experience working with startups, medium-scaled companies and Fortune 500 corporations to drive innovation, grow sales, increase market share and improve profitability.
Fredricks Design, Inc. was founded in 1984 following several years of design work with domestic and European firms. The firm specializes in early phase research, ideation, and concept development from first sketch through delivery of proof-of-concept mockups and show properties. In addition to Client project work, the family business also invests in proprietary products and licensed IP for development and distribution through direct to consumer and B to B channels.
Professional areas of specialization include strategy development, team collaboration, research, marketing and design. Maury is an experienced leader of cross functional design, engineering and business teams working towards shared goals and measurable outcomes.
Personal pursuits include yoga, hiking, travel, reading (non-fiction history), writing, photography and art. Maury is committed to lifelong learning through independent studies, professional organizations and cross-functional teams.
Maury and his wife, Karen reside in Grand Haven, Michigan. Their adult children and granddaughter live nearby with a son and daughter in-law living in Andalusia, Spain. They are expecting the birth of their second grandchild in April 2021.
Member of IDSA since November 30, 1998
Education
MS, Masters of Product Design and Development, Northwestern University, 2013
Back to top