Leslie Fischer
Lecturer, The Cook Family Writing Program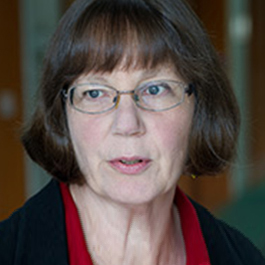 Contact Info
1880 Campus Drive, Room 2-240 Evanston, IL 60208
847-467-5591
Affiliated Programs
About
Teaching college English and writing since 1981, Leslie Fischer has worked with thousands of students to improve their writing.
Fischer has taught at Northwestern University since 1987, joining the The Cook Family Writing Program faculty in 1998, where she teaches the Design Thinking and Communication (DTC) course. She also teaches writing and literature at Northwestern's School for Continuing Studies.
In addition to teaching, Fischer is president of a consulting firm that helps businesses to communicate more effectively and assists individuals in career development.
She has been an editor on a variety of special interest publications, most recently The Daylily Journal. In her spare time, she hikes, camps, and goes letterboxing, an activity that combines art, orienteering, and mystery.
Education
MA, University of Illinois at Chicago, Chicago, IL
Back to top