Thomas DeFrantz
Segal Faculty Fellow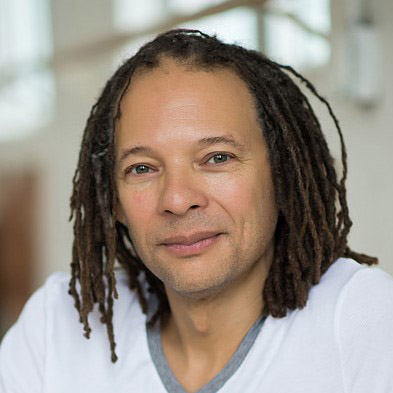 About
Thomas directs the SLIPPAGE laboratory, a research group that explores emerging technology in live performance applications.  Before joining Northwestern, he was on faculty at MIT and Duke University, with side jaunts teaching at Yale, Stanford, Hampshire College, and NYU.  Thomas believes in our shared capacity to do better and engage creative spirit for a collective good that is anti-racist, proto-feminist, and queer affirming.
The lab works on live-processing interfaces that can help us with theatrical renderings of alternative histories, and telling stories that might be less well known than others.  They create performances that tour the US and beyond, including some favorites: Queer Theory! An Academic Travesty commissioned by the Theater Offensive of Boston and the Flynn Center for the Arts; fastDANCEpast, created for the Detroit Institute for the Arts; and reVERSE-gesture-reVIEW commissioned by the Nasher Museum in response to the work of Kara Walker, January, 2017.  
Thomas also writes books about dance and theater, including the Routledge Companion to African American Theater and Performance (with Kathy Perkins, Sandra Richards, and Renee Alexander Craft, 2018), Choreography and Corporeality: Relay in Motion (with Philipa Rothfield, 2016),  Black Performance Theory: An Anthology of Critical Readings (with Anita Gonzalez, 2014), Dancing Many Drums: Excavations in African American Dance (2002), and Dancing Revelations: Alvin Ailey's Embodiment of African American Culture (2004). 
Additionally, he acted as a consultant for the Smithsonian Museum of African American Life and Culture,  contributing concept and a voice-over for a permanent installation on Black Social Dance that opened with the museum in 2016.
Education
PhD, Performance Studies, New York  University, New York, NY
BA, Music Composition, Theater Studies, and Computer Science, Yale University, New Haven, CT
Back to top