Jeanine Casler
Adjunct Lecturer, Cook Family Writing Program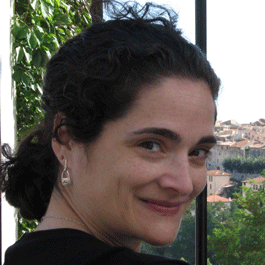 Contact Info
Affiliated Programs
About
Since 2002, Jeanine Casler has taught courses in writing, literature, and engineering communication in The Cook Family Writing Program at Weinberg and the School of Continuing Studies. She is the Faculty Chair at Hobart, the Women's Residential College.
Casler has published articles on the 18th-century British novel, editing theory, representations of aging in literature, and issues of race in 20th-century women's writing. Her doctoral dissertation, the first modern edition of Clara Reeve's 1791 novel The School for Widows, was published by the University of Delaware Press in 2000.
Leveraging her experience editing and writing for WHYY and the American College of Physicians in Philadelphia, she focuses on revision in the Design Thinking and Communication (DTC) classroom, emphasizing the connection between the iterative processes of writing and design.
In her spare time, Jeanine plays the violin with the Evanston Symphony and enjoys running marathons.
Education
PhD, University of Georgia, Athens, GA
MA, University of Pennsylvania, Philadelphia, PA
Back to top