Kathleen Carmichael
Associate Professor of Instruction, The Cook Family Writing Program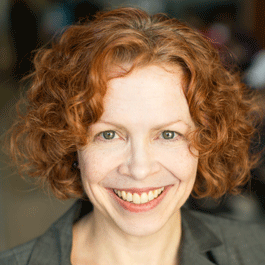 Contact Info
1880 Campus Dr., Room 2-255 Evanston, IL 60208
Affiliated Programs
About
Kathleen Carmichael, senior lecturer for The Cook Family Writing Program, teaches courses in composition and engineering communication. She serves as a freshman adviser in the Weinberg College of Arts and Sciences. Her current freshman seminar, "The Credible Writer," uses case studies from journalism, the scientific research community, and the financial services industry to help students examine complicated relationships among readers, writers, and research. 
Carmichael also developed an online repository to capture the innovations and best practices of individual instructors and serve as a reminder that the practice of teaching engineering and design, at its best, incorporates the iterative process of design. In addition, Carmichael co-teaches communications skills workshops for students in Northwestern's Master's of Biotechnology Program.
As a freelance consultant, Carmichael authored Agate Publishing's undergraduate organizational communications textbook for use in both virtual and brick-and-mortar classrooms. Carmichael has also served as a specialty communications consultant for Chicago real estate companies managing software systems transitions for new Housing and Urban Development site acquisitions.
Her instructional strategies are informed by more than eight years of experience as a securities analyst, public relations specialist, and educational consultant. 
Education
PhD, English, Northwestern University, Evanston, IL
Back to top