Achal Bassamboo
Co-Director, MMM Program
Charles E. Morrison Professor of Decision Sciences
Professor of Operations, Kellogg School of Management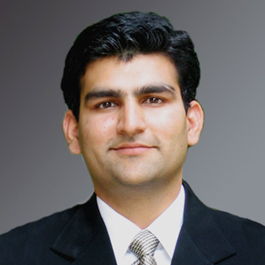 Contact Info
Affiliated Programs
About
Achal Bassamboo, co-director of the MMM Program, is a Professor of Managerial Economics & Decision Sciences, Operations at Northwestern. He joined the faculty at the Kellogg School of Management in 2005, after completing his Ph.D. in Operations, Information and Technology at the Stanford Graduate School of Business.
Bassamboo's areas of expertise include capacity management, queuing systems, and service management. His research interests lie in the areas of service systems, revenue management and information sharing. Bassamboo's current research involves designing flexible service systems with a focus on capacity planning and effects of parameter uncertainty. He is also studying credibility (or lack thereof) of information provided by a service provider or a retailer to its customers.
Bassamboo is currently the Associate Editor of Naval Research Logistics and Management Science.
Education
PhD, 2005, Operations, Information, and Technology, Stanford University
MS, 2004, Statistics, Stanford University
BT, 2000, Mechanical Engineering, Indian Institute Of Technology
Back to top