Avani Agarwal
UX Design Lead, Google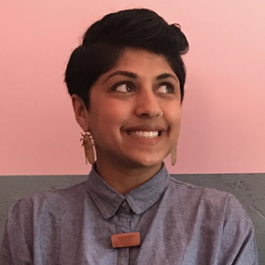 Affiliated Programs
About
Avani mentors thesis students in the MS EDI program. Her work applies rigorous design processes to the intersections of technology, community, and entrepreneurship. A UX design lead at Google, Avani explores UX design for technology's "Next Billion Users" in the developing world. Avani is a part of Women Tech Makers and part of Google's Women@ SteerCo efforts.
Avani is the Product lead for My Cancer Family, a new venture providing resources, information, and community for cancer patients and their care networks. She is a board member of the League of Young Inventors, a non-profit dedicated to expanding access to design engineering for K-5 students in all communities. In 2017, Avani helped launch #StandForKids, a national event that raised money to assist families separated at the U.S.-Mexico border and was featured on Good Morning America.
Avani is also the co-founder of StatureNYC, a marketplace of independently designed fashion for women 5'4" and under.
Education
BA-Loyola University with Art Institute of Chicago
Continued Ed-Parson School of Design (Fashion), CCA (UX Design)
Back to top