Events
Segal Alumni Panel: Entering the Design Industry
Segal Design Institute
4:00 PM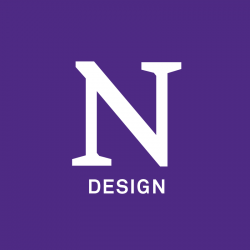 Homecoming from home is on! Attend Segal Undergrad Alumni panel and Q&A to learn how the BS in Manufacturing and Design Engineering (MaDE) program and the Segal Design Certificate program at Northwestern influences alumni as they enter the design industry.
Panelists include:
Noah Pentelovitch, Class of 2011
Associate Director of Advanced Development at OXO and Hydro Flask
Noah spent the past 8 years at OXO as a Product Engineer developing, from concept through production, consumer products for the home. Last year Noah started the Research and Advanced Development Team, which functions across both OXO and Hydro Flask, with the goal of finding new materials, manufacturing processes, sustainable solutions and design methods to accelerate and expand our capability to make innovative products.
Kali Maginity, Class of 2014
Senior Learning Experience Architect at Infopro Learning
Kali helps corporate and government clients plan training curricula and develop web-based modules, simulations, games, and virtual instructor-led training. At Northwestern, Kali studied Learning and Organizational Change (SESP), Engineering Design (Segal), and Business Institutions (Kapnick).
Elizabeth McTighe, Class of 2017
Engineer at Creare
After graduating from Northwestern in 2017, Elizabeth joined Boeing's commercial airplane product development group, where she helped mature technologies for current and future composite wing production systems. She recently left Boeing to join a small engineering R&D firm, focusing on commercialization of space and energy systems.
Matt Sherman, Class of 2017
Program Manager at Peloton & Former Manufacturing Engineer at Tesla
After graduation, Matt moved to Reno, NV to help Tesla expand their manufacturing capabilities with the launch of their first mass market vehicle; this involved designing and implementing large automated systems in Tesla factories in Reno, San Francisco, and Shanghai. A few months ago, Matt changed roles and took a Program Manager position at Peloton, managing the launch and distribution of new products in their connected fitness lineup.
Moderated by:
David Gatchell, Director of MaDE
Clinical Professor in Biomedical Engineering & Mechanical Engineering
David Gatchell is a clinical professor in the Segal Design Institute and directs the Manufacturing and Design Engineering (MaDE) undergraduate degree program. Gatchell comes to Northwestern from the Illinois Institute of Technology (IIT), where he was a research assistant professor and assistant director of the Pritzker Institute of Biomedical Science and Engineering.
click to see full description

more
click to hide full description

less
Friday, October 23, 2020 at 4:00 PM - 5:00 PM