Events
Segal Seminar Series: David Rose, Continuum Innovation
Segal Design Institute
4:00 PM
//
ITW Classroom (Ford 1-350), Ford Motor Company Engineering Design Center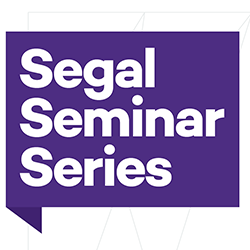 Please join the Segal Design Institute for a talk given by David Rose, Product Designer, Author & Futurist at Continuum Innovation.
Light refreshments will be served.
SuperSight: spatial computing and the evolution of eyes
Soon most of us will choose to augment our vision with new layers of projected information delivered via glasses or projected light. Our daily experience will become truly weird as game studios and brands promote apps to hack the visual world. This new blended vision, what I call SuperSight will forever change how we shop, learn, play, interact socially, and more. This lively talk will preview the SuperSight revolution and consider its many implications. Come and experience a speculative romp into the evolution of how we see.
Bio for David Rose
David Rose, an MIT researcher, author, and serial entrepreneur, offers a unique perspective on the next platform of spatial computing, what he calls SuperSight. David wrote the book on the Internet of Things, owns the seminal patent on photo-sharing, built an AI company focused on computer vision, and was VP of Vision Technology at Warby Parker. David is known for translating complex technologies into delightfully intuitive new products and consulting to businesses on how to thrive in digital disruption.
Social
LinkedIn Profile: https://www.linkedin.com/in/davidloringrose/
Twitter: @davidrose
click to see full description

more
click to hide full description

less
Tuesday, November 19, 2019 at 4:00 PM - 5:00 PM
ITW Classroom (Ford 1-350), Ford Motor Company Engineering Design Center Map