Events
Fall Design Expo 2018
Segal Design Institute
9:30 AM
//
Ford Motor Company Engineering Design Center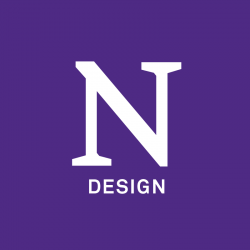 Attend Fall Design Expo 2018 hosted by Northwestern's Segal Design Institute on December 7-8 at the Ford Engineering Design Center!
You can expect prototypes, portfolios and personalities at our annual Design Innovation Open House on Friday, December 7, 4:00-6:00pm featuring graduate and upper-level undergraduate work.
Then on Saturday, December 8, 9:30am-4:30pm, first-year students enrolled in our Design Thinking and Communication (DTC) course will share what they have designed for various clients, including the Shirley Ryan AbilityLab, Kids in Danger, and Lambs Farm.
Refreshments will be provided.
click to see full description

more
click to hide full description

less
Saturday, December 8, 2018 at 9:30 AM - 4:30 PM
Ford Motor Company Engineering Design Center Map
Virtual Information Session - MS in Engineering Design Innovation at Northwestern
Segal Design Institute
12:00 PM
We invite you to learn more about the MS in Engineering Design Innovation program at Northwestern by attending an online information session.
Held in a webinar-style format, this information session offers a wonderful opportunity to hear more about the EDI program's distinctive features and curriculum – as well as giving us ample time to answer any questions you might have.
If you're looking to create what's next, EDI can teach you a human-centered approach to lead the design of innovative products, services, and technologies. We've created this valuable, information-filled event to highlight the variety of activities with your cohort, faculty, and advisers during the program. Hear from EDI's Director, Jim Wicks, and Studio Director, Amy O'Keefe, as they share the program features.
Unable to attend or have questions? Simply email edi@northwestern.edu.
click to see full description

more
click to hide full description

less
Tuesday, December 18, 2018 at 12:00 PM - 1:00 PM
Winter Classes begin 8 a.m.
University Academic Calendar
All Day
University Academic Calendar
Suspension of classes for observance of Martin Luther King Jr. Day
University Academic Calendar
All Day
University Academic Calendar