Discussing Design
Segal students and faculty launch two design-focused podcasts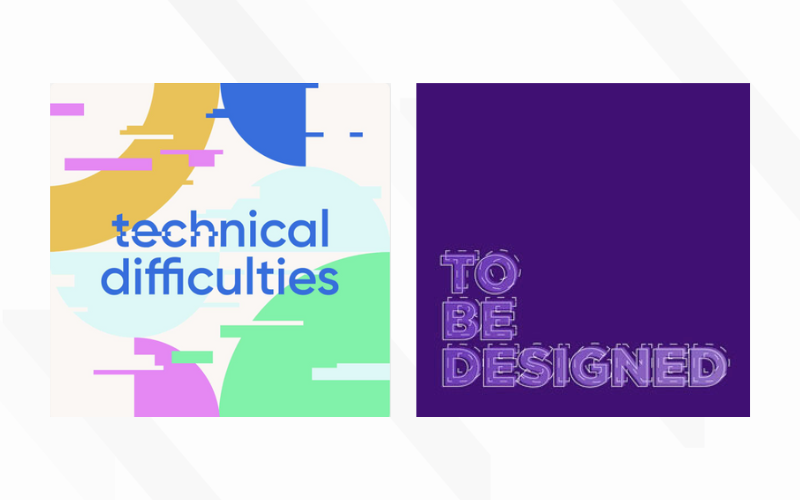 Liz Gerber couldn't shake the idea of launching a podcast, a venture that took root amid the pandemic's remote learning era. 
Empowered by swelling societal comfort with virtual tools like Zoom and no longer limited by geography, Gerber reached far and wide for guest speakers to visit the various tech and design courses she was teaching at Northwestern University's Segal Design Institute. Her students savored the stopovers by working professionals, eager to hear the diverse life journeys and firsthand experiences of those navigating the tech and design field. 
"I regularly had students telling me these conversations needed to be recorded so they could share them or refer back to them. It made me think a podcast could be worthwhile," said Gerber, a professor of mechanical engineering and founder of Delta Lab, Northwestern's interdisciplinary research lab and design studio. 
After nearly two years of the idea rumbling around her mind, in April Gerber introduced Technical Difficulties along with School of Education and Social Policy second-year student Lauren Lin, who serves as the podcast's student producer. 
Technical Difficulties joins To Be Designed, another recently launched, Segal-connected podcast, offering insights and inspiration into the world of design.  
Amplifying underrepresented voices in design 
Powered by support from The Alumnae of Northwestern University and Northwestern's Center for Human-Computer Interaction + Design (HCI+D), Technical Difficulties features Gerber's candid interviews with underrepresented voices from tech and design, detailing their career-defining moments, unexpected pivots, and the values that inform their work. Guests also sprinkle in advice for students – or at least the things they wish they knew during their undergraduate years. 
In Technical Difficulties' debut podcast, Emily Ma discussed her shift from robotics to reimagining the food system in search of a more sustainable, equitable, and healthy future as the head of Food for Good at Google. In the fifth episode, Emily Harburg (PhD '18) highlighted her entry into tech and design after studying decidedly non-tech fields (social psychology and anthropology) as a Harvard undergraduate. 
"Our guests are offering encouragement and hope that wherever students are starting now, they can get to a place of success in tech and design if they listen to their intuition and follow opportunities," said Gerber, who also serves as co-director of HCI+D, a center co-sponsored by Northwestern's McCormick School of Engineering and the School of Communication. 
Gerber is excited about the podcast's evolution, which will soon include Lin joining Gerber in interviewing guests as well as a heightened social media presence thanks to the addition of first-year computer science student Gilli Nieh. After only a handful of episodes, Gerber marvels at the following Technical Difficulties has earned and its bubbling energy.  
"People are reaching out to us to be interviewed," Gerber said. "We're providing a cathartic experience for people to share their stories and that's leading to a lot of rich dialogue and momentum." 
 Listen to Technical Difficulties on Spotify.
A student-run podcast exploring various aspects of design 
Technical Difficulties' debut comes on the heels of the late 2022 launch of To Be Designed. A Segal-sponsored podcast entirely run by students pursuing design-adjacent majors and also students from Northwestern's Medill School of Journalism, To Be Designed explores the art, ethics, and psychology behind design. 
"We wanted something that touched on anything and everything related to design because design is everywhere around us and everyone is a designer," said Quynh-Nhi Tran, a fourth-year student studying Manufacturing and Design Engineering (MaDE) and the podcast's producer.  
To Be Designed has featured guests such as author Arshay Cooper and generative artist William Fields while tackling topics such as sustainability, artificial intelligence, and hostile design, which is the "the practice of designing things in public spaces to deter certain kinds of behavior." The podcast's mission, Tran said, is to extract design from academic contexts and to highlight design's wide-ranging applicability.  
"Design is something people think they don't know much about, but we're looking to change that," Tran said. "Through our podcast, we're trying to make design more accessible and to elevate its stories." 
 Listen to To Be Designed on Spotify.