Designing the Future of History Education
Steph Manuel (MMM '19) shares how MMM prepared him to launch TrueFiktion in an effort to redesign how people understand and relate to American history.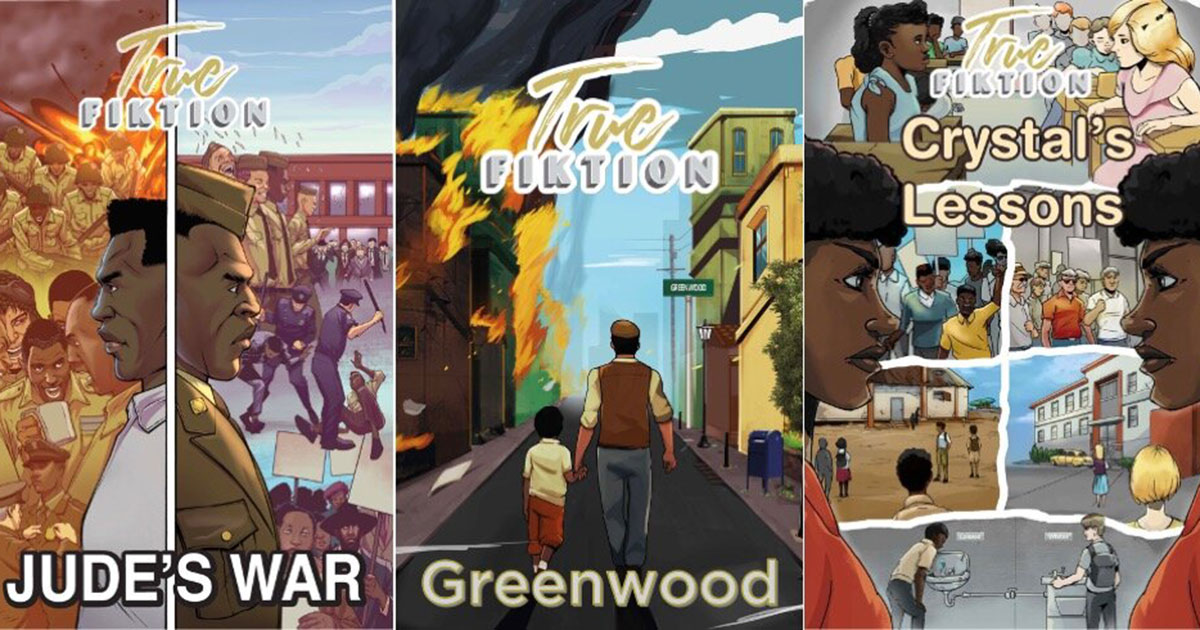 It was 2015, and Steph Manuel (MMM '19) was in Afghanistan, responsible for clearing roads of bombs as a company executive officer in the US Army. While abroad, he read headlines about social unrest back home in places like Baltimore, where protests erupted against police brutality after 25-year-old Freddie Gray died of a spinal injury while in police custody. Protests in Ferguson, Missouri, continued over racial bias by the police.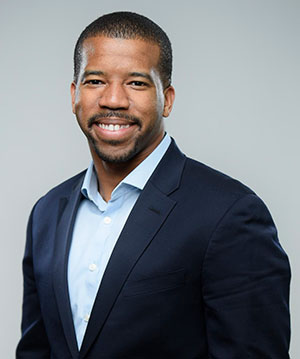 He questioned if the liberties he was protecting always applied to people that looked like him? 
The contradictions consumed him.
"I did not know how to process what was happening in my community," Manuel said. "American history is framed as a monolithic, uninterrupted story of progress. So when I looked at current events, especially civil rights, I didn't have the tools or frameworks to understand why so many issues were occurring."
After earning two Bronze Star Medals, Manuel transitioned out of the Army in 2017 and began MMM, a dual-degree program between Northwestern Engineering and the Kellogg School of Management. It was in the program's foundational Research-Design-Build course where Manuel not only discovered a human-centered approach to problem solving, but also a visualization toolkit that helped him better process and lift up the stories of human struggle. 
"Some of the foundational insights that went into TrueFiktion came from exercises with my classmates who told me stories about how they experienced racism, homophobia, or misogyny as adolescents, and they didn't have great tools to process the experience," Manuel said. "Those memories were very prominent in their memories, and they wished they had those tools or an adult figure who had something to guide them."
MMM gave Manuel the tools to realize there was a better way to connect today's students to the country's history. His classmates helped him understand how design could impact business operations and strategies for the company, and they continue to be involved with Manuel's brainstorming and decision making to this day.
"There is a big difference between design thinking and design doing," Manuel said. "Testing and building things with my classmates helped me work through trying to operationalize pieces of my business."
Manuel ultimately launched TrueFiktion to redesign the way people learn about history and help them make better decisions to understand and affect today's society.
"We are using comics as a medium to drive empathy around multiple perspectives of history and help people deal with the complexity of history," he said. "We often think history is a series of facts, but there are a lot of things we will never know for sure, and sometimes two things can be true at the same time when it comes to history." 
TrueFiktion illustrates pivotal moments in American history from the perspective of marginalized groups. Each comic features lesser-known events of US history, highlights the resilience of marginalized groups, and helps make history relevant to current social issues. The comics also attempt to drive cognitive and emotional responses as part of a holistic learning experience.
"It's about asking what parts of our history are true and what parts are fiction," Manuel said. "We design some ambiguity into our learning experiences because we want students to thoughtfully engage with the information and think critically about how the design of information can influence them."
TrueFiktion offers three curriculum packages for teachers or schools to purchase. Each package comes with a set of comics, lesson plans, and professional development sessions. Teachers and administrators can also opt to collaborate with the TrueFiktion team to create their own curriculum materials.
ManueI connected with teachers, students, parents, and artists and relied on design thinking methods honed in MMM to create TrueFiktion's content. He sat in classes with students, spent countless hours on the phone with Black parents, and talked to white teachers about their fears related to teaching history.
Manuel had three pilot programs established when the COVID-19 pandemic began. He has lofty goals for 2022, including developing an anthology and launching a reading app. As for defining success, his goals are even higher.
"We want every student, regardless of how they identify, to see themselves meaningfully represented in history," Manuel said.