Creating Change and Capturing Value for Customers
Shubhendra Agrawal (MMM '21) was drawn to MMM because of the intersection of business and design thinking. He recently reflected on the most important lessons he took away from the transformative program.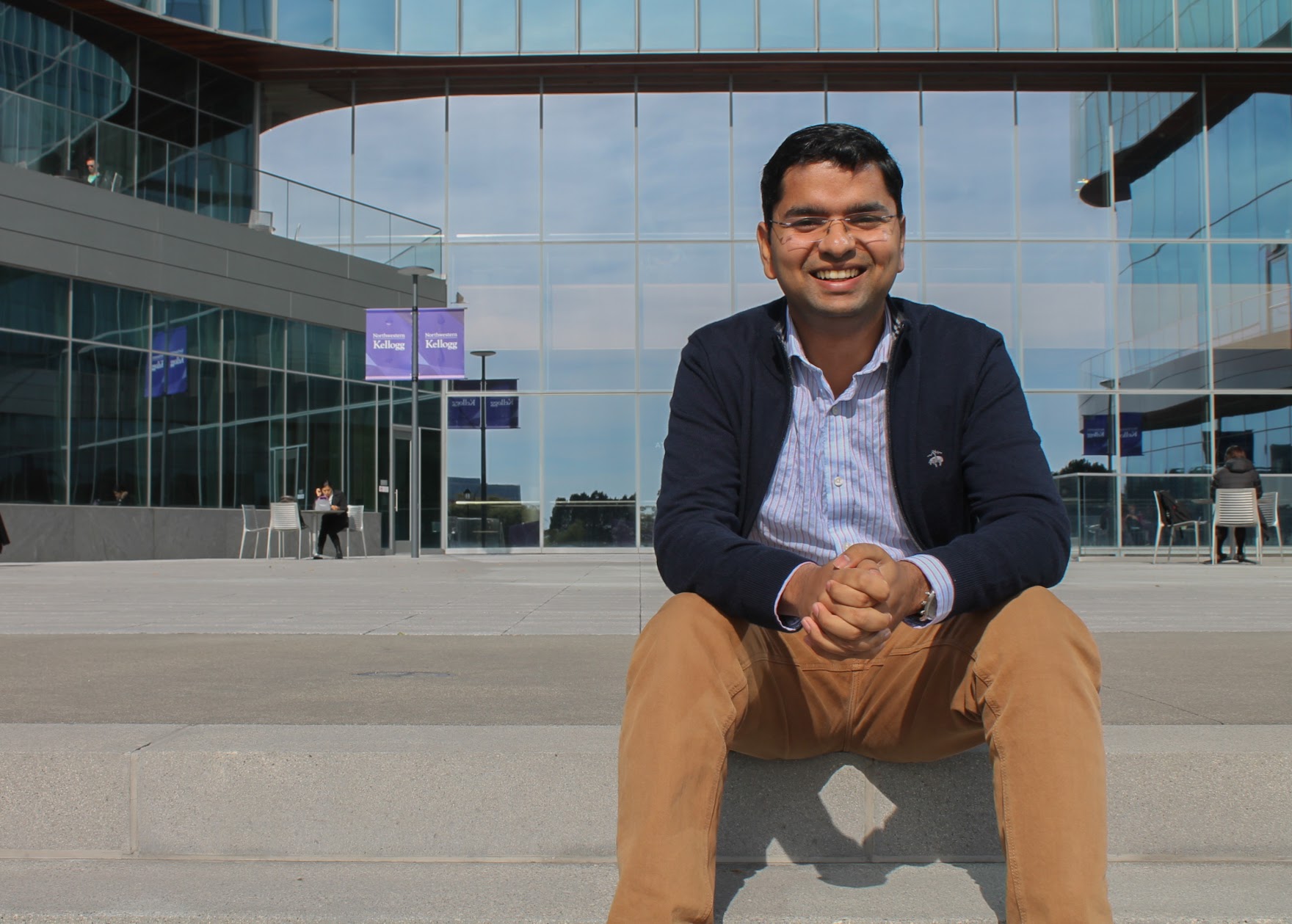 Shubhendra Agrawal spent four years working at Deutsche Bank in Singapore, first as an analyst and then as an associate focusing on digital trading platforms for the German global investment bank. Working there, he was drawn to projects that solved not just technology problems, but projects where technology, business, and innovation intersected to create and capture value for customers.  
That work led Agrawal to pursue a graduate degree where he could continue to merge his interests while also improving his business acumen. He found that and more in Northwestern Engineering's MMM program, a dual-degree program with the Kellogg School of Management that Agrawal calls an MBA with a design thinking edge.
"MMM combined the best of a traditional business school education with a human-centered design thinking curriculum that ticked all the boxes for me," Agrawal (MMM '21) said. "It also enabled me to be part of a smaller, closer knit cohort of students while enjoying the benefits of a bigger MBA class at Kellogg."
During his time in MMM, Agrawal learned lessons in persuasion from Professor Steve Franconeri, whose Whole-Brain Communication course helped him better understand how the brain takes in and explains information, which allowed him to convey ideas in a clear and engaging way. Professor Brenda Ellington Booth also taught him effective coaching techniques in the Leader as Coach class that will help him become a better leader in the workplace.
Agrawal also took in fundamental ideas and approaches in design thinking from Research - Design - Build — one of the hallmark courses offered in MMM. He applied what he learned to real-world situations as a product manager at Juno, where he supported the company's mission to increase access to higher education while reducing the financial burden, and at Replicant, the world's first autonomous call center.
"The design thinking approach that we learned in Research-Design-Build, which includes setting up user research, synthesizing, brainstorming and then coming up with solutions based on user-focused insights, was very useful in both my internships," Agrawal said. "Be it coming up with new ways to solve existing problems or truly understanding a customer's needs, the curriculum has been effective in providing me with the language, tools and frameworks to structure problems effectively.
MMM also taught Agrawal how to listen, one of the most important traits a design thinker and leader can possess. He is excited to bring that knowledge to Amazon, where he will work as a senior technical product manager beginning later this summer.  
"To design truly people centered products and services, you really need to listen to the customer and dig deeper to identify real customer problems," Agrawal said. "MMM helped me become more conscientious of other people's needs and wants. It showed me how collaboration and diversity of thought can inspire change. It has also encouraged me to take on new adventures and risks while viewing them as learning opportunities."