'Bringing the Future to Life' Thanks to MMM
Adam Attas (MMM '18) explains how he's leveraged human-centered design principles at Fortune 100 companies and now as a product manager at a startup venture studio.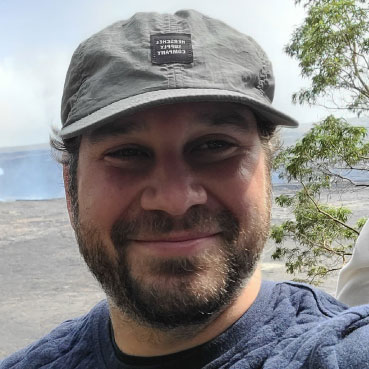 It was June 2021, and Adam Attas (MMM '18) was ready to take a leap.
Three years after graduating from MMM, a dual-degree program between Northwestern Engineering and the Kellogg School of Management, Attas had already held innovative product management roles at Allstate and Walgreens. He relished working at two companies firmly established among the Fortune 100, but he wanted to try innovating in a more flexible setting.  
He found that opportunity as a senior product manager at Cold Start Ventures, a startup venture studio that incubates its own ideas and transforms them into hyper growth companies.
"I love being part of new organizations because you can really help shape the culture along with the pace and quality of the work," Attas said. "I think about my experience at Cold Start as an amazing training ground for anyone interested in entrepreneurship. I've already helped start two companies in my short time here and will have many more under my belt in the near future."
That interest in entrepreneurship is what first drew Attas to MMM. Courses like Business Innovation Lab and Research Design Build gave Attas experience working on real client problems, and in those courses and across the program, he discovered the value of human-centered design and design thinking, two approaches he continues to rely on in his day-to-day work.
"I wanted to learn how companies and entrepreneurs approach bringing the future to life," he said. "The importance of working backward and starting from the perspective of the user is probably the biggest takeaway I got from the MMM program."
After graduation, Attas immediately put those principles to work. He joined Allstate's corporate innovation team and learned the value of momentum and credibility when it comes to encouraging an organization to take risks. He helped launch Allstate's Avail Carsharing venture, and throughout his tenure at the company worked to tie desirability, feasibility, and viability together in meaningful ways.
He joined Walgreens in February 2020, and his initial focus was the digital pharmacy, specifically medication adherence, user engagement, and profile management. With the onset of the COVID-19 pandemic, he picked up more responsibilities within digital healthcare and eventually supported the company's digital initiatives for its coronavirus vaccine efforts.  
"As a product manager, I tried to see around the corner when it came to what features we needed down the road, like interoperable health records, vaccine passports, eligibility criteria, and the ability to handle the traffic and scale of the rollout," he said. "I was able to utilize a lot of my MMM skills in order to balance near term features and external pressures with a longer-term vision for retail health care services."   
That balance of short-term needs and long-term visions now suits him well at Cold Start, where he helps shape organizations from the ground up, including everything from strategy to execution. Attas is responsible for building products, teams, and processes for bringing new features to market.  
"I glue together the needs, problems, context, and constraints with the right data to support building the most important features for each company at any given time," he said. "I also help set the vision, strategy, and roadmap for each portfolio company based on the aforementioned inputs." 
Like his previous two roles, Attas routinely finds himself applying lessons learned in MMM on a daily basis.
"My experience has taught me how to collapse elements of the design process that I learned in MMM and how to pick the components that work for the stage and maturity of each organization," he said. "The MMM curriculum and the skills learned in the program have so many different applications that are well suited for the future of work. Hybrid thinking and whole-brain communication can really help anyone embrace change, manage ambiguity, and drive innovation."