Reflections from the MMM Class of 2020
Five graduates from MMM's Class of 2020 share their perspectives on how the program has impacted their lives, highlighting the importance community stemming from their peer cohort, why they feel empowered and confident as they embark on their careers, and the moment they realized that MMM was right for them.
While students enter the MMM Program from a variety of academic and professional backgrounds, they quickly develop a close-knit community that understands the need to integrate human-centered design and strategic business thinking to find and frame problems and ideate and iterate solutions.  
What is the long-term benefit to joining the MMM Program?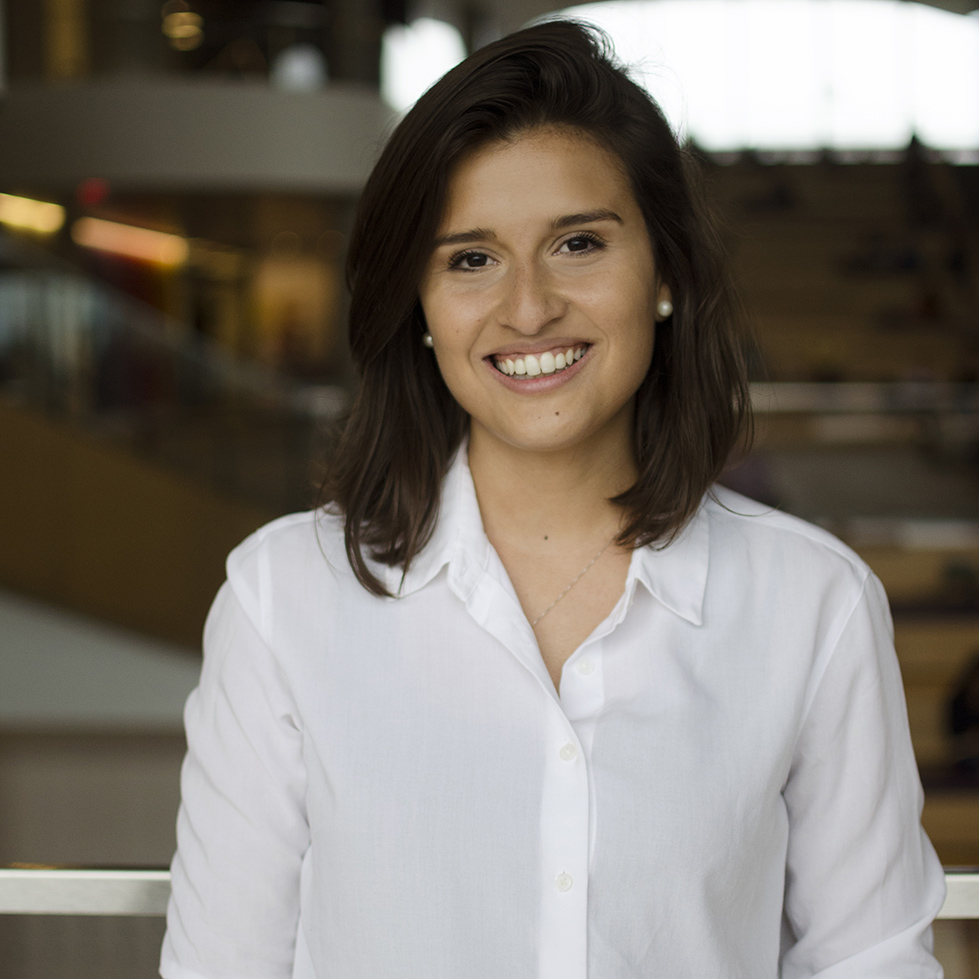 Fernanda Pupe Colaco (MMM '20), partner, sales strategy, at Recigases
Truth be told, the greatest MMM gift is community.
A community of passionate, wacky, creative, and determined individuals who are willing to step out of their comfort zone, promote change, and support each other no matter what. Whether it was helping explain class concepts for the hundredth time, proofreading my resume — even helping each other move! — my classmates continually showed up, supported each other, and cared. I left MMM with truly amazing friends. 
I feel grateful for all of the learnings, laughs, and memories we shared. I'm confident that, as a community, we are working to build a better world.
Why did you choose a dual-degree program?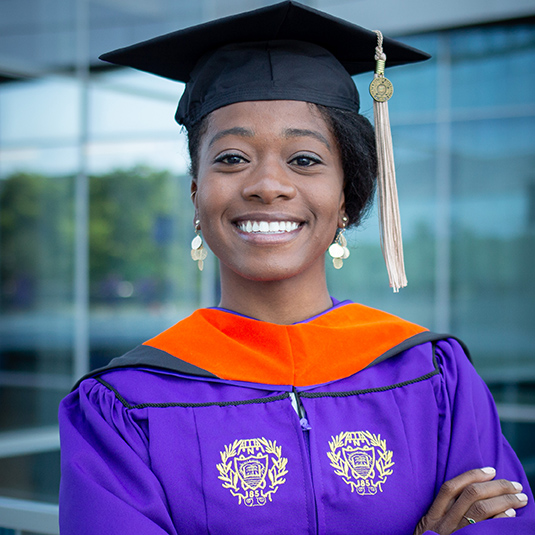 Nina Al-Hassan (MMM '20), entrepreneur in residence at prehype
When I elected to pursue a dual-degree master's program, it was a decision made with intentionality. I wanted to learn more about how to design and scale user-centered products, and the MMM Program delivered that through classroom work and experiential opportunities. Yet I was unaware of how important my classmates would be to my journey toward becoming a leader. There's something unique about going through an individual experience with a cohort of people who are as invested in your success as you are.
Joining the MMM Student Experience Committee allowed me to pursue program improvements on behalf of my peers while having room to shape my leadership style. Throughout each initiative or event, I always felt I had a family backing my endeavors. It was this home I turned to when I needed advice, guidance, or just someone willing to listen to the inevitable challenges you encounter during school. 
Without my cohort of peers, my experience would not have been the same.
What was the most important lesson from your MMM internship?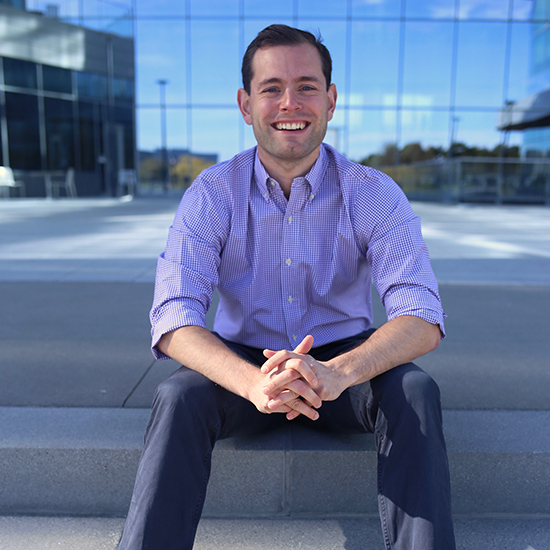 Marc Sella (MMM '20), senior product manager at Wayfair
Many would agree that first impressions matter, especially during something as short as a summer internship. I was excited, but anxious, to meet with my team's designer. It was my first external design conversation since joining the MMM Program, and I wanted to showcase all I had learned during my first year. 
More importantly, something troubled me since I arrived at my internship: although the company showed a deep understanding of customer needs, it seemed they lacked comparable knowledge of broader segments in their user base. I shared my observation with the designer before asking, "Has your team started any persona research?" Surprised, she hesitated before saying, "That's exactly right. We haven't had the resources, but it's literally the next item on our agenda." It turned out I had learned more than I expected.
That summer made it clear to me that MMM is much more than an extra degree. It is a powerful mindset for solving business challenges.
What skills did you gain as a MMM student?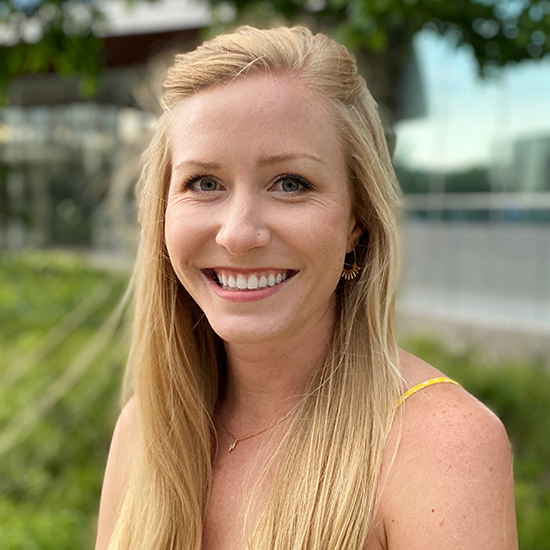 Claire Marsh (MMM '20), Senior Product Manager at BCG Digital Ventures
We talk a lot about "human-centered design" and a "framework for innovation" in relation to the program, which at face value can seem like buzzwords. What this really means is that MMM has provided me with a discipline for how to rapidly achieve empathy, not only for the end consumer, but also for equally important stakeholders across a business to achieve product-market fit and scale.
With our Kellogg courses, we learn the ropes of strategy, marketing, finance, and operations. With our MMM courses, we are given a playground to experiment with our business acumen, and marry it with a focus on solving real, emotionally tied problems for people. In a sense, we are given a toolkit to go a layer deeper into an opportunity at hand and manage the ambiguity that comes with the stickiest of problems. 
How does the MMM Program foster diverse teams?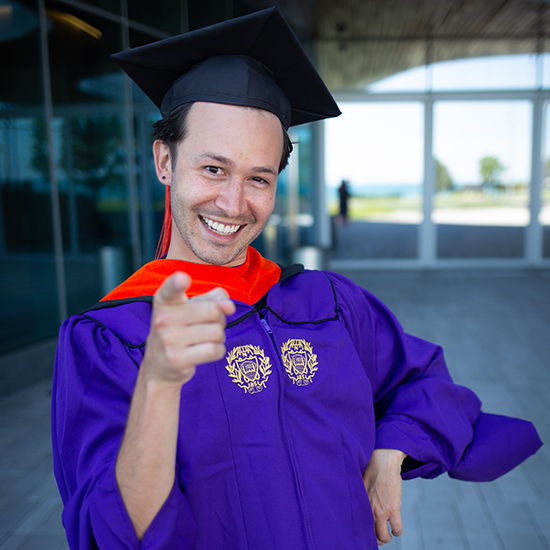 Barry Shafrin (MMM '20), strategist at SYPartners
My first group project during summer 2018 could not have been more outside my comfort zone: building and pitching a startup to address the gig economy. Coming to the MMM Program as a former actor and tutor, I had no idea what I would bring to an MBA team. Yet, as would become a theme, a classmate came to my rescue before I even knew to ask for help. A Slack message popped up from a MMM who wanted to get to know me better and believed my unique background would be an asset to her team.
There were definitely ups and downs throughout that summer, but what never wavered was my team's commitment to bring me into the conversation, break down complex processes into pieces I could comprehend, and celebrate my own wacky ideas. The confidence they gave me became integral throughout my journey, an enduring reminder of the value I brought to Northwestern and the importance in having faith in myself.