Designing a Better World
MMM '20 student designed financial tools in Tanzania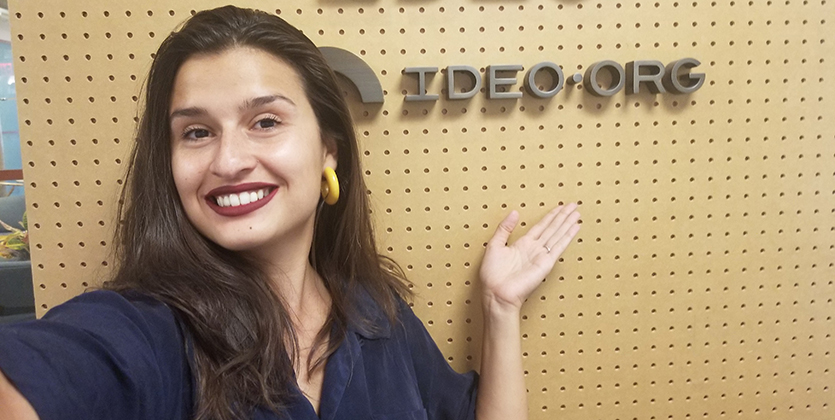 I am a people-lover, an idealistic designer who believes we can change the world one human-centered service at a time. When I joined the MMM Program, I hoped it would improve my design thinking and business skills to engineer services that would improve people's lives. Little did I know how far into that goal it would get me.
The MMM program transformed me into a holistic professional who understands that human-centered design and business feasibility should walk hand-in-hand. Above all, it helped me land my dream job: to be a business designer at IDEO.org. There, I got to use all the knowledge acquired during classes and also see my work impact people's lives positively.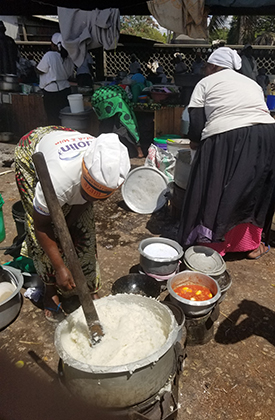 My project this summer at IDEO.org was to design financial tools for street food vendors in Dar es Salaam, Tanzania, also known as Mama Lishes (nutrition mothers). Despite having had limited access to education, these women run complex businesses and support their families. They are feeding and raising the next generation of Tanzanians, and our goal was to understand how we could help them prosper and grow. To do that, we needed to understand how they run their businesses through design research.
My team spent two amazing weeks doing field research. I met strong, entrepreneurial women, who, despite making less than three dollars a day, manage to support their families and inspire their communities. The training I got in design research during the Research-Design-Build class in MMM supercharged the experience I had in Tanzania. It empowered me to ask better questions, suggest more precise methods, and generally add a lot of value as a teammate and collaborator.
Beyond flexing my RDB muscles throughout the synthesis and insight-generation process, I also applied my "Whole-Brain Communication" (aka MMM's data visualization course) and finance skills by illustrating the journey of a shilling in the Mama Lishes' business cycles.
Designing a digital financial tool for a population with limited income and low financial literacy in a context far removed from my own was not easy. Although the knowledge I gained throughout the MMM Program was vital, none of it would have been possible without collaboration. I had an amazing, multidisciplinary, diverse, and brilliant team that just nailed it. During field research, for example, my team's ability to unfold details and intricacies through simple activities that were mindful of the Mama Lishes' privacy and context was impressive. Their experience helped me to dive into the Mama Lishes' culture headfirst and understand their perspectives, behaviors, frustrations, and aspirations. This nuanced and detail-oriented approach is something I could only learn in the field.
Finally, I am so grateful for the opportunities the MMM Program has given me, for having worked at IDEO.org, and for meeting this unbelievable group of professionals and student peers who have taught me so much. I cannot wait for my second year of MMM and the opportunities it will offer. I want to continue exploring how business design can impact human lives in the service of envisioning a better world.