Q&A with Michael Chen, MMM '15
Building Machine Learning and AI Products for the Slack platform
This post is part of a series with three MMM alumni in which we ask them to reflect on their experiences in the MMM Program and how it has impacted their careers. Michael Chen (MMM '15) is a Senior Product Marketing Manager with Slack in the technology industry. 

When you started the MMM Program, did you know what industry you wanted to work in or were you still exploring? 


MC: When I started the MMM Program, I generally knew that I'd wanted to transition from consulting into the product world within tech.  What I did not know was exactly which part of the tech industry (category, audience, etc.) or what specific role I was looking for. The MMM Program provided me exposure to several types of industries through projects and classes to help me narrow the choices.


Was there a course you took during the MMM Program that made an impact on you?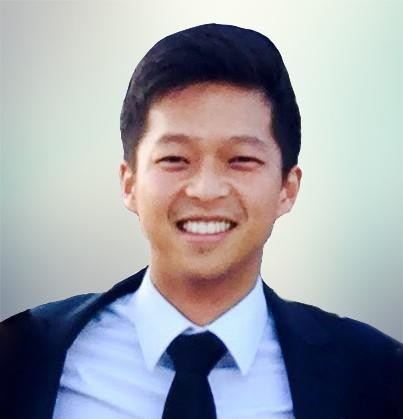 MC:
The Integration Project [now known as the Business Innovation Lab] was one of the best classes I'd taken across all of Kellogg. Not only did it tie together all of the courses we'd taken across the two years, it offered first-hand experience working with industry experts from the client we'd partnered with and one-on-one time we'd spent being mentored by our project advisor. This class also provided the largest impact in terms of relationships built with my classmates and friends as well as providing me a wealth of content to showcase in my work portfolio.
Was there anyone you worked with during the MMM Program that you consider a mentor?


MC: Professor Holderfield was instrumental in providing unbiased guidance in my job search. He was fantastic as a sounding board when I needed to talk through the various directions I could have pointed my career; as an advisor who challenged me to expand my understanding of the design world to jobs and industries beyond the well-known; and now as a friend with whom I still share my career choices and ideas with.

What words of advice do you have for a prospective student looking to make the most of their time in the MMM Program? 


MC:
It's important to explore and take intellectual risks as a student. There is no better time and place than Kellogg - surrounded by thinkers and resources - to test out your interests and ideas. Don't be limited by what everyone else is doing. Don't be limited to just the jobs that are popular and trending. There are a ton of opportunities an MBA can contribute to the tech world beyond the Product organization. Take the time to explore the actual role you want to play and impact you want to have before deciding what job title it fits into.
It's also crucial to build a portfolio of all the work you have done in the MMM Program and in your career. As an individual who made the switch from consulting into the product marketing world, it was incredibly useful to be able to show companies the work I had done and translate it to how it can apply to the new role I had hoped to take on.


Reflecting on your experience in the MMM Program now that you're done, what do you appreciate most about it? 


MC: The relationships you build as a part of the select group that is the MMM Program are among the most valuable I have made across all walks of life. Make sure you invest the time to get to know each other not just professionally but also personally, because these are the individuals and groups who will stay by your side long after your two years in Evanston are complete. These are the people I still bounce ideas off of, visit worldwide, and trust with anything I need.