MMM Student is a Cofounder of Viral Sensation RompHim
Their Kickstarter project has raised over $300,000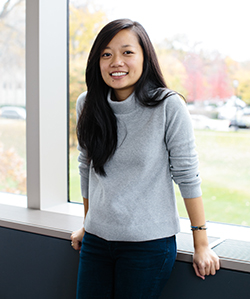 If you've heard about the RompHim from the likes of the Today Show, CNN, Cosmopolitan, and The Washington Post this week, you might be surprised to learn that the four co-founders behind it are students at the Kellogg School of Management. One of the co-founders, Elaine Chen, is a second-year student in the MMM Program.
The RompHim, a romper designed for men, has drawn attention from the media and many backers on Kickstarter. In only a few days, the project has raised over $300,000.
GQ Magazine interviewed Chen and one of her co-founders to discuss the idea behind the viral design.
"We think this is a way for guys to have a new option in their wardrobe, to have fun, to feel unique, and take it wherever it goes," Chen told GQ.