Jeri Ward
Vice President for Global Marketing and Communications, Northwestern University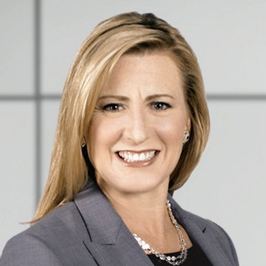 About
Jeri Beth Ward became Northwestern University's Vice President of Global Marketing and Communications in Fall 2018. She is responsible for driving the University's global branding and communications strategy. Ward is a double alumna of Northwestern with dual graduate degrees from the Kellogg Graduate School of Management and the McCormick School of Engineering.
She returned to Evanston after a successful career in a variety of marketing and communications roles at Ford Motor Company and Audi. She was the first female vice president at Audi of America, serving most recently as senior vice president and chief communications officer. She earned her bachelor of science degree in mechanical engineering at Kettering University. After launching her career in powertrain engineering at General Motors, she went on to earn her Northwestern degrees through the University's MMM program. While at Northwestern, she interned at General Electric in consumer marketing. In 2001 she returned to the automotive business as a marketing leader at Ford. In 2017, Ward was named to a list of America's 25 top innovators in the public relations field by the Holmes Report, a leading news outlet examining public relations and marketing trends. 
Q & A 
How has MMM made a difference in your career?
MMM completely changed the trajectory of my career. The flexibility of the program, the blend of creative plus strategic, and the range of courses across Kellogg and McCormick allowed me to explore my interests, gain insights, acumen, and experiences that enabled me to successfully transition from a technical engineering career to a creative, experience-based leadership and communications career. 
What advice do you have for a student just starting the MMM Program?
For students just starting the MMM program, I have 3 pieces of advice:
Leverage the experiential and user-centric design courses ⸺ you will find that no matter what career you pursue, the unique problem-solving skills and user-based solution approach will be useful to you and in lending to others.
Take the time to listen and learn from your peers as much as your professors. You will have opportunities to learn at every interaction, whether it's in class, working on projects, or group work. MMM assembles some of the very best and brightest as students and educators.
Don't forget that as a MMM you are a part of Northwestern University! Take time to experience what this leading research university has to offer ⸺ from Big Ten Athletics, the arts, music, clubs, The Garage and, of course, the city of Chicago. 
Back to top