Juan Luciano
Business Strategist, IA Collaborative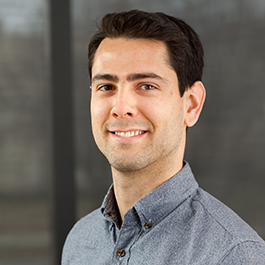 Undergrad
University of Michigan - Mechanical Engineering
Job before MMM
Product Development Engineer, Whirlpool
Summer Internship
Summer Business Strategist, IA Collaborative
Job after MMM
Business Strategist, IA Collaborative
Affiliated Programs
Q & A
How have you leveraged MMM in your career so far?
I work with design practitioners every day, and being able to speak the same language is critical to getting things done. MMM helped me develop my business and design toolkits and showed me how they can work together, which has been critical to delivering value in my role from day one.
What advice do you have for a student starting the MMM Program?
Take advantage of your head start in the summer to start doing some reflection on what you want to get out of your time at Kellogg. Once everyone else arrives on campus in the fall and you no longer have time to do everything, you'll be glad you took the time.
How did MMM help you pivot in your career?
Before MMM, I was interested in design but didn't have the toolkit to do it justice. The MMM coursework helped me build confidence and bring my passion to life while helping me better understand the value of design to business, which was critical in starting my new career.
Back to top