Claire Henderson
Job before MMM: Customer Account Manager at General Mills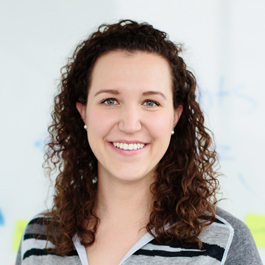 Hometown
Chicago, Illinois
Undergrad
Washington University St. Louis - Economics, English Literature & Photography
Job Before Kellogg
Customer Account Manager at General Mills
Activities at Kellogg
WBA (Women's Business Association), IDEA Club, Kellogg Board Fellows
Affiliated Programs
What has been your favorite Kellogg/MMM memory?
My favorite MMM memory is when we all returned from KWEST after spending the summer together and realized what a close-knit group we had become. A week apart felt like ages after spending many hours in class together learning how to sketch, prototype, and analyze frameworks.
What advice would you give to prospective students?
The most helpful advice I received before coming to school was to understand what you truly want to get out of your time at Kellogg. It's very easy to get caught up in all of the opportunities and activities, and I've found it's important to stay focused on what you're passionate about. If you have that down, it will be an incredible experience.
Some people would be surprised to learn that...
I had to learn how to juggle in order to pass the sixth grade. Thankfully, there are no crazy requirements like that in business school.
Favorite weekend activity?
Going on a long bike ride along Lake Michigan and then coming back and hosting a potluck and game night with friends.
Back to top