Kathryn Bernell
Founder/CEO, reBLEND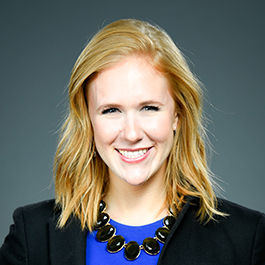 Undergrad
University of Denver - Marketing 
Job Before MMM
E-Commerce Customer Manager, Clif Bar
Summer Internship
Starbucks Innovation Team
Job after MMM
Founder/CEO, reBLEND
Affiliated Programs
Q & A
How have you leveraged MMM in your career so far?
MMM gave me the tools I needed to build a product that truly solved a customer need. Especially in the crowded food world, brands and teams need to know how to cut through the noise to dial into actual pain points. reBLEND grew from a first-year MMM class and continues to grow because of what I learned in/out of the classroom.
What advice do you have for a student starting the MMM Program?
Start a business while you are at school! Regardless of whether you intend to pursue it post-graduation, having something tactical and meaningful to apply your coursework towards will give you invaluable hands-on experience. Being able to take what I learned in the classroom and directly apply it to reBLEND was a game-changer for how I absorbed and retained what I was learning in the classroom. If you opt not to pursue a business, that's fine too! I'd highly recommend seeking out experiential experiences for the same reason (club leadership roles, internships, labs.)
How did MMM help you pivot in your career?
I came into business school focused on transitioning my sales/marketing background into innovation/product development roles. MMM aided this shift and ultimately gave me the tools to launch my business.
Back to top