The process of working on real projects for real clients is essential to the student experience at the Segal Design Institute.
Browse our projects gallery to see examples of past projects.
First-Year Projects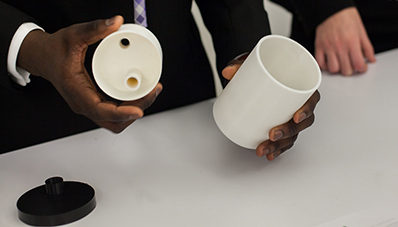 The Slider
A specialized cup for rehabilitation patients who have difficulty swallowing.
Tackling dysphagia after a traumatic brain injury or a stroke.
The Slider is a student-designed specialized cup for patients at the Rehabilitation Institute of Chicago who have dysphagia, or difficulty swallowing.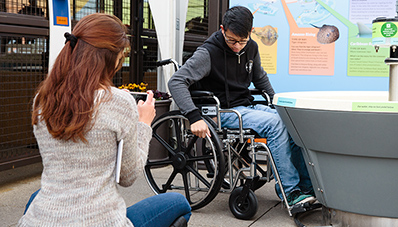 Roll N Wash
A wheelchair-activated foot pedal to turn on sinks at the Shedd Aquarium.
The Shedd Aquarium needed a wheelchair accessible temporary hand washing station outside of its stingray touch exhibit.
Student engineers created a wheel-chair activated foot pedal to turn on water at these temporary sinks.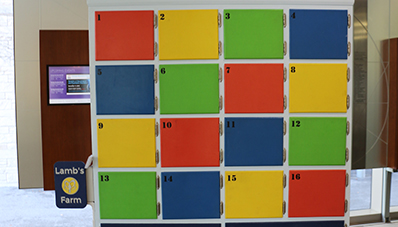 Lambs Locker
User-friendly lockers designed for the needs of adults with developmental disabilities
Undergraduate students developed a solution to help developmentally disabled residents at Lambs Farm access their personal possessions.
The students collaborated on an 18-cabinet, nearly hands-free system.
View more Design Thinking and Communication (DTC) projects
Become a project partner
Undergraduate Projects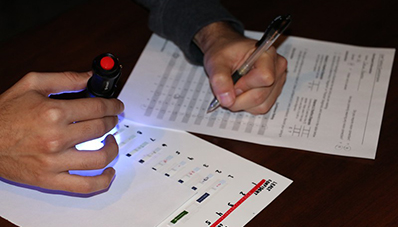 Illuminating Test Strips for HIV Diagnostics
Rapid HIV testing for infants in Africa.
An HIV testing solution that rapidly test infants and those who live in inaccessible testing areas.
Three undergraduate students are working with a center housed within the McCormick School of Engineering to improve rapid HIV testing for infants in Africa.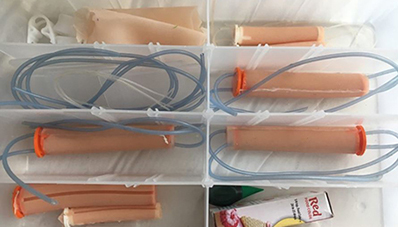 NU PICC Simulator
A medical training device to help nurses place PICC lines in neonates.
A team of students developed a life-like doll with realistic tissue properties and vasculature geometry as well as pressurized veins.
Users can prick the doll's arms or legs, witness "flashback" and then thread a PICC line into the body.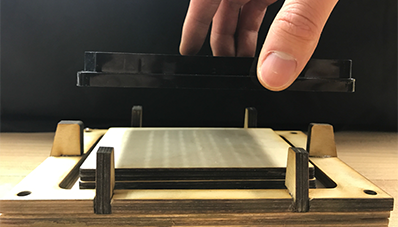 Well Plate Assembly
Improve a lab's well plate assembly process to yield more useful test results.
Using a 96 well plate allows a lab at NorthShore University Health System to test thousands of compounds rapidly.
However, the process had a flaw, causing variable waviness in the plate. Northwestern Engineering students worked together to find a solution.
View more MaDE projects
View more Segal Design Certificate projects
Become a project partner
Graduate Projects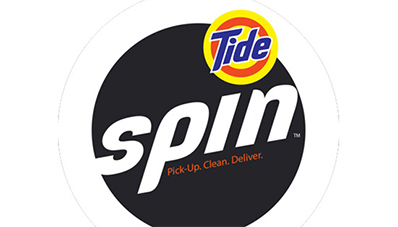 Tide Spin
An app-based service that outsources laundry to Tide's own dry-cleaning facilities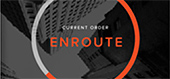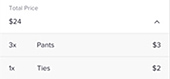 Hate doing laundry? There's an app for that.
When Procter & Gamble decided to re-imagine laundry, it looked no further than the EDI program to see what its students could design to make laundry a less tedious task.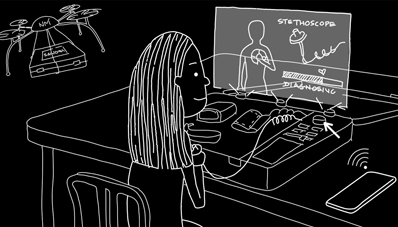 NM Check
A comprehensive virtual care system that brings healthcare to patients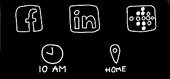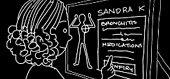 Get the care you need without leaving your bed.
Four EDI students created a forward-thinking solution after Northwestern Medicine asked them to create a virtual care system that would increase the ability of its Primary Care Physicians to see more patients.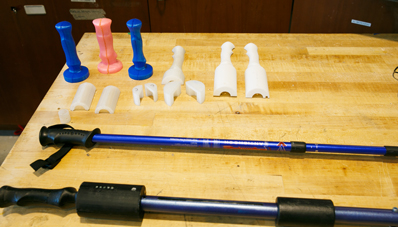 Boost
An energy-harvesting trekking pole designed for hikers and backpackers who bring their electronic devices into the backcountry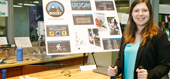 Charge your devices — even when you're off the grid.
An avid hiker, EDI graduate student Torey Kocsik wondered if she could passively power her electronic devices while walking in the backcountry.
View more Engineering Design Innovation (EDI) projects
View more Product Design and Development Management (mpd²) projects
Become a project partner
PhD Research Projects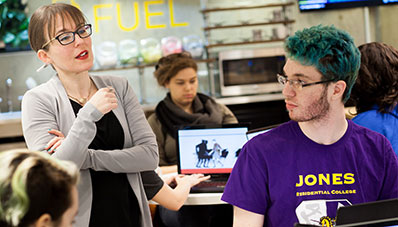 Meaningful Audience Interaction
E.B. Hunter's work aims to understand the intersection of audience interactivity and canonical cultural products.
Creating meaningful audience experiences by evoking elements of new digital media forms.
As a complementary experiment in critical making, Elizabeth is designing and building Something Wicked, a video game adaptation of William Shakespeare's gory, witchy tragedy, Macbeth.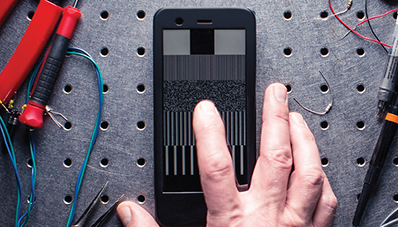 Surface Haptic Devices
Joe Mullenbach's team in the Neuroscience and Robotics Laboratory (NxR) designs, builds, and tests devices that provide haptic feedback on surfaces. They also work with the Inclusive Technology Lab at Northwestern.
Touchscreen feedback.
We have built and distributed over 75 surface haptic devices to university and corporate researchers and designers and they have been used in competitions, workshops, classes, and publications.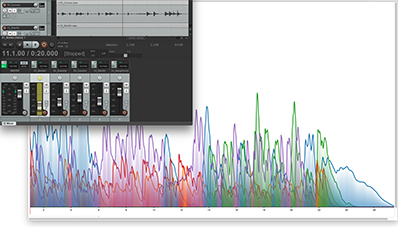 Visualizations of Audio
Noah Liebman works with Collablab and Delta Lab to develop visualization of audio by applying computational model.
Creating visualizations of audio for multitrack audio.
We're doing this to help audio engineers more efficiently mix multitrack audio, but the concept of visualizing models of perception extend beyond this application, and beyond just sound.
Learn more about the Segal Design Cluster
View more PhD Research projects
Become a project partner