Design Thinking and Communication Featured Projects
Browse our projects gallery to see examples of past projects.
If you are interested in partnering with Segal on project, please view our project partnership information to learn how to submit a project proposal.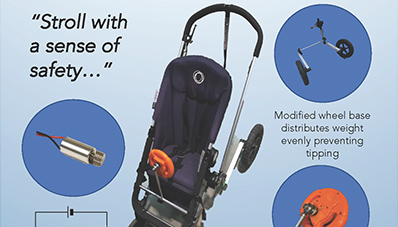 Sensing Stroller
A stroller that integrates electronic sensors to improve safety.
More than 17,000 children under the age of 5 are rushed to emergency rooms annually for stroller-related injuries.
Kids In Danger, a non-profit organization in Chicago, challenged four Northwestern students to design a safer stroller.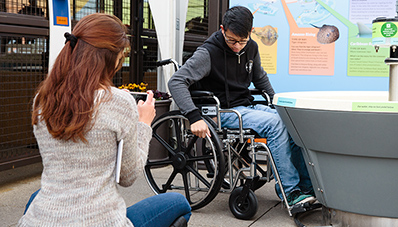 Roll N Wash
A wheelchair-activated foot pedal to turn on sinks at the Shedd Aquarium.
The Shedd Aquarium needed a wheelchair accessible temporary hand washing station outside of its stingray touch exhibit.
Student engineers created a wheel-chair activated foot pedal to turn on water at these temporary sinks.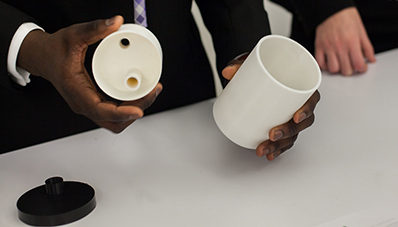 The Slider
A specialized cup for rehabilitation patients who have difficulty swallowing.
Tackling dysphagia after a traumatic brain injury or a stroke.
The Slider is a student-designed specialized cup for patients at the Rehabilitation Institute of Chicago who have dysphagia, or difficulty swallowing.
Back to top