Victoria Williams
Communications Coordinator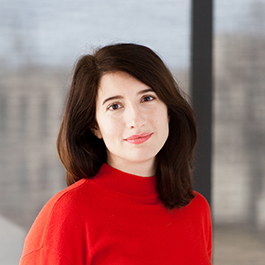 About
Victoria is the Communications Coordinator for the Segal Design Institute. In this role, she leads communications and marketing initiatives for the entire unit.
Victoria works closely with the following programs: MS in Engineering Design Innovation (EDI),  MS in Product Design and Development (MPD2), BS in Manufacturing and Design Engineering (MaDE), the MMM Program (in which graduates receive an MS in Design Innovation from Northwestern Engineering and an MBA from the Kellogg School of Management), and the Segal Design Certificate program. She also amplifies the messaging of our partner Design for America, a national network of campus studios using design innovation for social impact. Victoria collaborates with Northwestern Engineering's marketing and communications team and with Northwestern's Office for Global Marketing and Communications to further the communications strategy of Segal Design Institute and Northwestern University. 
Her areas of experience include content strategy, social media marketing, project management, and event planning. 
Education
Bachelor of Arts, University of Virginia

Back to top