Barbara Shwom
Professor of Instruction, The Cook Family Writing Program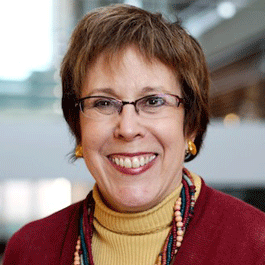 Contact Info
1880 Campus Drive, Room 2-245 Evanston, IL 60208
847-491-7690
Affiliated Programs
About
Great ideas go nowhere without great communication. Barbara Shwom's goal at Northwestern is to help students achieve their potential as communicators, whether in design courses, writing courses, or business courses.
As a Professor of Instruction with The Cook Family Writing Program, she teaches a range of design/communication courses in Segal (DTC and Interdisciplinary Design Projects), Weinberg (How to Become an Expert in Roughly 10 Weeks, Professional Business Communication, and Practical Rhetoric), and Kellogg (Writing in Organizations). She also directs The Writing Place and works with PhD students in the Ready, Set, Go program.
Beyond Northwestern, she is currently working on the third edition of a business communication textbook published by Pearson/Prentice Hall: Business Communication—Polishing Your Professional Presence. She is also the managing principal of Communication Partners, a consulting practice that specializes in helping clients communicate complex information to external and internal audiences. Her clients include companies in many industries: biotechnology, high-tech research and development, pharmaceuticals, management consulting, market research, financial services, engineering, and consumer products.
Her professional associations include the American Society of Engineering Education, the National Council of Teachers of English, and the Association for Business Communication, for which she has served as president.
Education
PhD, English, Northwestern University, Evanston, IL
Back to top