Anne Marie Piper
Member, Design Research Council
Associate Professor of Electrical Engineering, Computer Science, and Communication Studies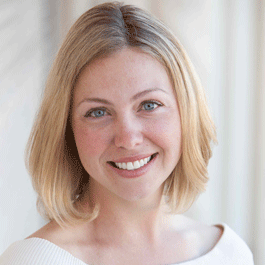 Contact Info
Frances Searle Building, Room 2-144 Evanston, IL 60208
847-467-4198
Affiliated Programs
About
Anne Marie Piper investigates natural user interfaces to support communication, social interaction, and developmental needs of people throughout the lifespan.
Her work focuses on technology-based solutions for individuals with disabilities and older adults. In the past she has designed and developed interactive technologies for people with speech, language, hearing, and social disabilities.
She has worked as a user experience researcher at Microsoft and LeapFrog.
Education
PhD, Cognitive Science, University of California San Diego, San Diego, CA
MA, Education, Stanford University, Stanford, CA
BS, Computer Science, Georgia Institute of Technology, Atlanta, GA
Back to top