Tasos Karahalios
Affiliate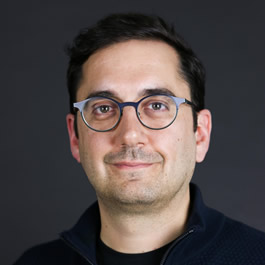 Contact Info
Affiliated Programs
About
Tasos Karahalios has been working in the design field for 20+ years at leading design consulting firms such as IDEO, LUNAR, and currently as a design director at McKinsey Design. At McKinsey he is passionate about bringing the worlds of design and engineering together with the world of business and analytics. He is based in Chicago, but works across offices and countries leading a wide range of projects within the Health and Wellness, Consumer Products, and Advanced Industries sectors.
He has been named on 25+ patents and his projects have resulted in designing numerous products including: intelligent home appliances, new mosquito control products, surgical handpieces, as well as defining new business models and service experiences for industries ranging from automotive to the world of stem cell processing. His recent work in the consumer products space has been focused on reinventing new products and brands in a fast-paced methodology where clients and the design team collocate in a "Garage" environment to accelerate the design process and help clients with their own internal design capability building.
As a Segal mentor and advisor, Tasos generously lends his time and professional expertise to review student projects and improve Segal programming.
Education
Bachelor of Science in Mechanical Engineering, Massachusetts Institute of Technology, Cambridge, MA
Bachelor of Science in Economics, Massachusetts Institute of Technology, Cambridge, MA
Master of Engineering Management Certificate, Northwestern University, Evanston, IL
Back to top