Michelle  Greenberg
Lecturer, The Cook Family Writing Program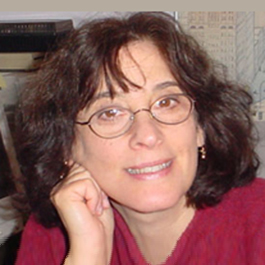 Contact Info
Kresge Hall, Room 2-250 Evanston, IL 60208
847-467-4462
Affiliated Programs
About
Michelle Greenberg is a lecturer with The Cook Family Writing Program. She teaches the Design Thinking and Communication (DTC) course, expository writing, and essay writing.
Greenberg's background is in journalism. Her previous positions include editorial writer for ABC-TV's Boston affiliate and deputy press secretary for the New York State Attorney General.
Thus, in teaching composition and communication, she is particularly interested in rhetorical strategies involved in advocacy, especially of unpopular positions. Pedagogically, she strives to help students overcome barriers to authentic expression, drawing on her experiences both as a writer and as a lifelong learner of jazz piano.
Greenberg is also on the faculty of DePaul University's School for New Learning and is dissertation editor for the Illinois School of Professional Psychology.
Education
MA, University of Wisconsin-Madison, Madison, Wisconsin
Back to top