Antonio Garcia
Adjunct Lecturer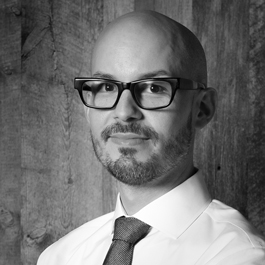 About
Antonio García is an adjunct lecturer and teaches DSGN 470: Communication Design and DSGN 495-39: Visual Storytelling.
Antonio was Portfolio Lead at Northern Lab, Northern Trust's internal innovation studio. Before going in-house, he led gravitytank's interaction design team and social innovation practice. Prior to working in innovation, Antonio was strategic director of Firebelly Design, a socially responsible design studio in Humboldt Park.

In addition to teaching Visual Storytelling and Communication Design at Northwestern University, Antonio has also taught Customer Discovery as part of the Polsky Center's Entrepreneurship Essentials program. A frequent contributor to community conversations on the topics of diversity, culture and creativity, Antonio is Vice President of Diversity & Inclusion for AIGA Chicago.
Antonio's creative side projects include DJing, illustration and marathoning.
Education
BFA, Advertising Design, Atlanta College of Art (now SCAD), Savannah, GA
Certificate, AIGA Business Perspectives for Creative Leaders, Harvard Business School, Boston, MA
Back to top