Eureka Foong
Design Research Fellow Alumnus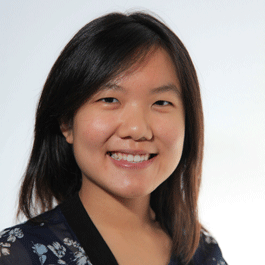 Contact Info
Northwestern University Evanston, IL 60208
Affiliated Programs
About
Eureka Foong is a PhD student in Technology and Social Behavior, a joint program in communication studies and computer science.
With a background in psychology and UX design, Foong is excited about new capabilities to collaborate and solve complex design challenges. She uses social science methods and theory to design crowdsourcing applications that support design education, skill development, and innovation. As a Segal Design Cluster Fellow, Foong is studying how online feedback should be presented to designers. Her fellowship project investigates how people with and without design experience make sense of comments from online crowdworkers.
Foong has spoken at TEDx in the U.S. and Malaysia about user research and problem solving at civic hackathons. She volunteers with Brave Initiatives, which runs workshops for teenage girls to learn web design and public speaking. Outside of grad school, she enjoys contemporary jazz dance, watercoloring, and catching up with friends and family across the globe.
Education
BA, Psychology (minor: Media Studies), Linfield College, McMinnville, OR
Back to top