Andrew Burroughs
Adjunct Lecturer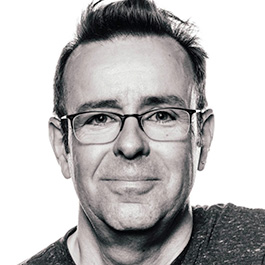 Andrew is an expert practitioner of Design Thinking, with 30 years of experience. He has lead teams in the design of consumer products, award-winning healthcare delivery devices and new services, including a kidney transporter (now in the MOMA collection), Eli Lilly's first insulin pen for the US market and a ground-breaking powered surgical tool for Smith & Nephew. At IDEO for 25 years, he led the Chicago office and was named Partner in 2007. Andrew published Everyday Engineering: What Engineers See, a book that gives a glimpse of the world through the eyes of an engineer. Driven by his passion for sustainability and the environment, Andrew has led the design of several energy-related service design projects, including a pilot with Consumers Energy in Flint, MI, that led to the redesign of the energy experience around low-income customers, resulting in more on-time payments and significantly lower energy consumption for program participants. His work has been recognized with several awards, including the IDEA Gold Award from the Industrial Design Society of America (IDSA), the IDSA Design of the Decade Silver Award, and Silver and Gold Medical Design Excellence Awards. He holds more than 20 patents. Andrew sits on the board of the Delta Institute in Chicago.
Andrew is an Adjunct Professor at Northwestern University's Segal Design Institute, where he lectures on design research in the MMM program. Andrew also works at Healthy Minds Innovations in Madison, WI focusing on the confluence of neuroscience and meditation.
He holds a Master's degree in Industrial Design Engineering from the Royal College of Art and a Bachelor's degree in Mechanical Engineering from Imperial College London.
Back to top