Joseph Burke
Adjunct Faculty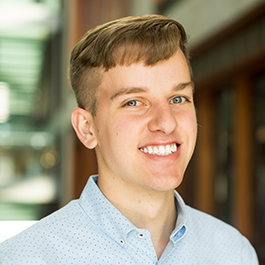 Contact Info
Affiliated Programs
About
Joe is a designer who is passionate about bringing an emotionally intelligent eye to the design process and encouraging his students to do the same. With foundations from Northwestern's Mechanical Engineering and Engineering Design Innovation programs, he has delivered work for partners ranging from international medical and consumer products companies to local startups and nonprofits. He most recently worked in design research at Insight Innovation Center in Chicago. His expertise in design research, prototyping, and teamwork have helped him advocate for users' needs, develop inventive solutions, and build open, collaborative environments.
Joe's practice focuses on how design might empower people to express themselves and understand each other - not only in the objects we interact with, but also how these goals could expand into the built environment. These principles drove him to develop a new instrument to help therapists better facilitate group music therapy as well as construct interactive art installations that challenge viewers' perceptions.
Self-described as having "too many hobbies", Joe is constantly drawing upon new sources of inspiration. He revels in the experience of discovering new music, film, and art, and he can often be found restoring old objects, like his 1970 Volkswagen Karmann Ghia, "Audrey".
Back to top