Raghu Betina
Adjunct Lecturer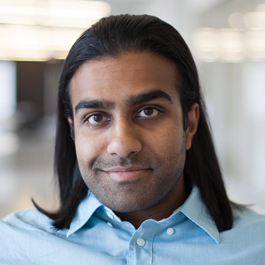 Contact Info
Affiliated Programs
About
Raghu Betina is currently Instructor & Managing Partner at The Starter League in Chicago, specializing in beginner-focused programming education.
Prior to that, Raghu was an entrepreneur and an investor in southern India. He successfully built and managed technology companies, but only with great difficulty due to a lack of technical skills. He returned to the US to learn how to build ideas himself.

The ability to make ideas real was so empowering that Raghu dropped everything else to help other beginners make the same leap, and he's been teaching ever since. You can learn more about Raghu's journey here .
Education
BS, Economics, University of Chicago, Chicago IL
AA, Liberal Arts, Bard College at Simons Rock, Great Barrington, MA
Back to top