Events
Data as Art
Segal Design Institute
5:30 PM
//
Atrium, Ford Motor Company Engineering Design Center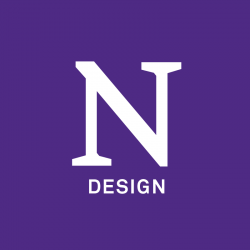 Segal Design Institute will welcome an exhibition of student work from the course Data As Art with an opening reception on Friday, January 25.
Data as Art is a course co-taught by faculty from the School of the Art Institute of Chicago and Northwestern Engineering during the fall term.
In this course, students from both institutions work across multiple disciplines to engage in a critical dialogue about information visualization and to conduct collaborative research using data sets. The final projects represent data on a platform of visual art.
The exhibit will remain on display for the next month.
click to see full description

more
click to hide full description

less
Friday, January 25, 2019 at 5:30 PM - 6:30 PM
Atrium, Ford Motor Company Engineering Design Center Map
Welcome & Luncheon for New Full-time Graduate Students
McCormick School of Engineering and Applied Science
11:30 AM
//
Ryan Family Auditorium, Technological Institute
Presented by: McCormick Graduate Leadership Council (MGLC) and the
McCormick School of Engineering and Applied Science
Monday, September 23*
11:30 a.m.
Ryan Family Auditorium
Technological Institute
Enjoy a welcome from Dean Julio M. Ottino and MGLC leaders. Receive a Northwestern Engineering t-shirt, and a free lunch on the Tech East Plaza will follow.
*this event is for new, full-time, McCormick graduate students
click to see full description

more
click to hide full description

less
Monday, September 23, 2019 at 11:30 AM - 1:30 PM
Ryan Family Auditorium, Technological Institute Map
McCormick School of Engineering and Applied Science