Events
Suspension of classes for observance of Martin Luther King Jr. Day
University Academic Calendar
All Day
University Academic Calendar
Data as Art
Segal Design Institute
5:30 PM
//
Atrium, Ford Motor Company Engineering Design Center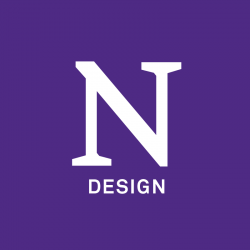 Segal Design Institute will welcome an exhibition of student work from the course Data As Art with an opening reception on Friday, January 25.
Data as Art is a course co-taught by faculty from the School of the Art Institute of Chicago and Northwestern Engineering during the fall term.
In this course, students from both institutions work across multiple disciplines to engage in a critical dialogue about information visualization and to conduct collaborative research using data sets. The final projects represent data on a platform of visual art.
The exhibit will remain on display for the next month.
click to see full description

more
click to hide full description

less
Friday, January 25, 2019 at 5:30 PM - 6:30 PM
Atrium, Ford Motor Company Engineering Design Center Map
Whole-Brain Leadership for PhD Students Seminar Series: You Don't Need a Weatherman
McCormick School of Engineering and Applied Science
12:00 PM
//
ITW Classroom, 1-350, Ford Motor Company Engineering Design Center
**This event is open to McCormick PhD students only**
Speaker: Iñigo Manglano-Ovalle
Professor, Art Theory and Practice
Judd A. and Marjorie Weinberg College of Arts and Sciences
Manglano-Ovalle is a conceptual artist whose multi-media works challenge notions of the political and the cultural. His current work regards the inversion of utopia, the fabrication of war, and the hypersonic reentry of Modernism. Recipient of a 2001 John D. and Catherine T. MacArthur Foundation Award and a 2009 Guggenheim Memorial Foundation Fellowship, Manglano-Ovalle has shown his works all over the world, including at the Guggenheim Museum, Whitney Museum of American Art, and the Art Institute of Chicago.
click to see full description

more
click to hide full description

less
Monday, January 28, 2019 at 12:00 PM - 1:00 PM
ITW Classroom, 1-350, Ford Motor Company Engineering Design Center Map
McCormick School of Engineering and Applied Science