Janice Zhou
Design Research, UI/UX, Consulting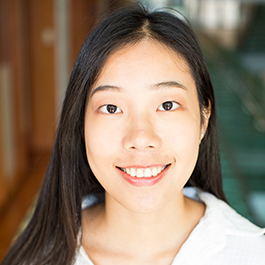 About
Janice is passionate about creating research-based designs that are innovative, delightful and trustworthy ⸺ while applying human-centered design across different fields. Janice loves finding serendipities in everyday life because she believes that being aware is one way to make life more interesting.
Why EDI?
Janice chose EDI to broaden her understanding of design and to learn how to combine design and engineering. Janice is also excited about exploring design strategy and product management and building upon her previous in user experience design in the tech field.
Education
BS, Cognitive Science with Specialization in Human-Computer Interaction, University of California, San Diego.
Misc
Motto: Fake it till you make it.
Back to top