Zheng Tian
Design Research, Product Design, Design Engineering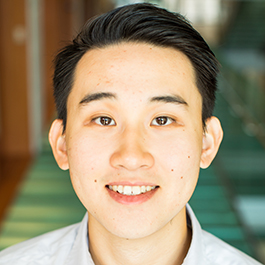 About
Zheng developed a passion for engineering design as an undergraduate computer engineering student. Zheng believes that technology defines the ceiling of a product. He also believes that the design defines how well the users can access and utilize that technology. Passionate about photography and graphic design, he is eager to combine his interests as he builds a career after EDI.
Why EDI?
Zheng hopes to bring together his interests in graphic design and electrical engineering in the EDI program. Apart from his interest in the high-end technology involved in innovative engineering design process, Zheng is also drawn by the social impact that an engineering product can have. He wants to be part of the revolution it can bring to the world. He aspires to be an engineer who understand the needs, desires and behaviors of communities. He chose EDI because it offers students opportunities to work with peers and faculty members from different backgrounds. Plus, he is excited that EDI provides hands-on opportunities for students to work with innovative companies. As an EDI student, he looks forward to learning not only about innovative technology, but also about entrepreneurship, creative user design and leadership skills. 
Education
BS, Computer Engineering, Bucknell University
Experience
Summer Researcher, Electrical Engineering Product Development Team, Bucknell University
Software Quality Assurance Intern, Casa Systems Inc.
Misc
Zheng was a photographer for Bucknell University's basketball and wrestling teams. He has been a Houston Rockets fan for about 10 years. When he was in middle school, his dream was to work in a sneaker development team for a sportswear company.
Back to top