Lily Smith
UI/UX, Social Impact, Entrepreneurship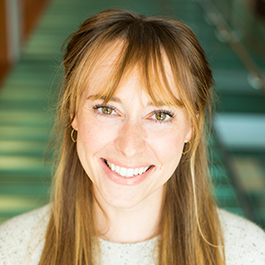 About
As a designer, Lily is laser-focused on a human-centered approach and enjoys using new technologies to improve the quality of our lives. She hopes to combine her interests in design and innovation to identify impactful solutions to real-world problems.
Why EDI?
Lily appreciates the benefit of collaboration and has often worked with a team of fellow designers, engineers and researchers to complete projects. It was important for her to continue working in an environment that supported different areas of expertise, which she believes leads to a more well-rounded and informed product.
Education
BS, Psychology, University of Pittsburgh  
Experience before EDI
UI/UX Designer, Bloomfield Robotics
Research Coordinator, Biobehavioral Oncology and Technology Lab, University of Pittsburgh
Misc
Lily values meeting new people and learning about cultures and societies different from her own. She's happiest when traveling and prioritizes adventure and socializing with locals.
Back to top