Kristen Smith
Service Design, Product Management, Social Impact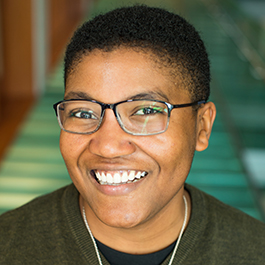 About
Kristen, as a native Marylander, was born and raised around two ubiquitous designs: the Maryland flag and the Old Bay logo. For as long as she can remember, she has been exploring the idea that design should be able to unite and empower people. This philosophy extends to all aspects of design – graphic, product, and otherwise. Kristen wants to use her EDI experience to help even the world's playing field one design at a time.
Why EDI?
Kristen chose EDI to learn about the human side of engineering – the effects that products have on the world after they are distributed. She hopes that she will gain insight into the different experiences across regions, cultures, and industries. Ultimately, Kristen aims to apply her EDI studies towards creating solutions that address people in the often-overlooked margins of society.
Education
BS, Mechanical Engineering, Carnegie Mellon University 
Experience
Assistant Project Manager & Mechanical Engineer at Milhouse Engineering 
Misc
Kristen is an award-winning beatboxer, has been rock climbing for four years, owns an LLC, has several hundred sharpies, and can geek out about Scrabble for hours on end.
Back to top