Elizabeth Shu
Design Engineering, UI/UX, Consulting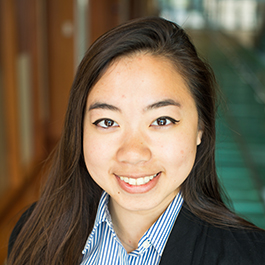 About
Elizabeth asks countless questions on how and why things work because she has a passion for the people who must interact with a thing and with each other. She believes that, when you can truly see and experience the user's perspective, you can engineer the best solution for them. 
Why EDI?
Elizabeth's past courses have provided projects that require interdisciplinary work. Through EDI, she wants to take what she has practiced and carry it into industry. She also wants to be able to build upon soft skills she has acquired and strengthen her technical skills.
Education
BS, Multidisciplinary Engineering, Purdue University
Misc
Elizabeth loves traveling and photography, and she hopes to inspire people to explore the world through them.
Back to top